Chamber of engineers and architects slams Erdoğan's plan to change professional bodies' election system
The Union of Chambers of Turkish Engineers and Architects (TMMOB) has slammed President Erdoğan over his plan to change the election system of professional bodies, mainly bar associations and medical chambers. TMMOB chief Emin Koramaz said in a statement on May 5 that Erdoğan wants to "make professional bodies nonfunctional and control them through the means of 'a legal regulation.'"
Duvar English
Emin Koramaz, the head of the Union of Chambers of Turkish Engineers and Architects Chambers (TMMOB), has slammed President Recep Tayyip Erdoğan over his remarks that the ruling Justice and Development Party (AKP) is planning to change the election system of professional bodies, especially bars and medical chambers.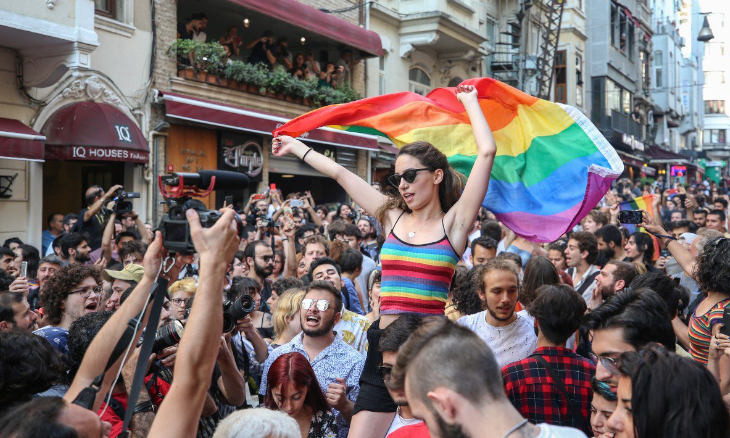 Gov't plans to change bars' election system amid rift over top religious official's homophobic remarks
"President Erdoğan, who has not concealed his intolerance against labor and trade bodies with public institution status since he came to the power, has made a habit of targeting our institutions with various reasons over several years. The president who targeted our institutions for objecting his privatization practices, protecting our urban areas and defending peace in previous years, is this time threatening us for defending human rights and secularism," Koramaz said on May 5.
Koramaz's comments came after Erdoğan earlier said that it is "an urgent" matter for the government to change the election of professional organizations' managements.
"There are many works waiting at the parliament. One of them is the draft law regarding the revision of the election practice of professional organizations, especially bars and medical chambers. Recently we have witnessed the impudent attacks of the Ankara Bar Association and structures of the same mentality. Just this example alone has exhibited the urgency of the revision regarding professional organizations' election system; we need to present [the draft law] to the parliament as soon as possible," Erdoğan said on May 5, ahead of a Central Executive Board (MYK) meeting of the AKP.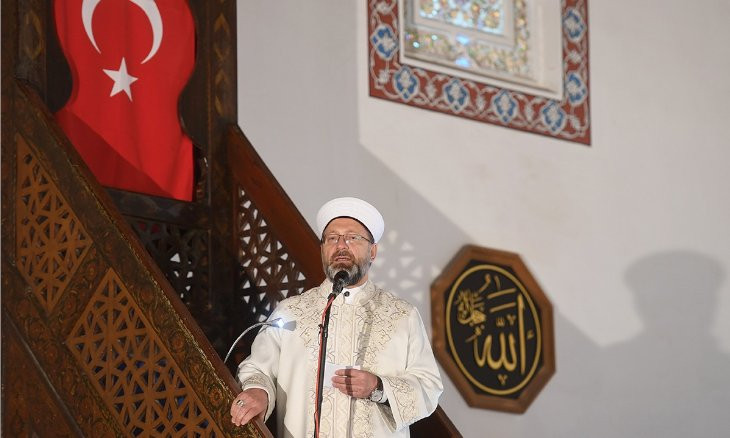 Prosecutors' investigation widens to include Diyarbakır Bar Association after criticism of top cleric
The election system change of a number of professional bodies, mainly the bars and medical chambers, has been on the AKP's agenda for a while, but the government decided to prioritize it amid a recent rift with the bars over Turkey's top religious official's homophobic remarks.
On April 24, Ali Erbaş, the head of Turkey's Directorate of Religious Affairs (Diyanet), said Islam condemns homosexuality because "it brings illnesses and corrupts generations." The Ankara Bar Association said Erbaş's comments "came from ages ago" and were against human dignity, with several other bar associations similarly saying that they were concerned the statement could encourage new hate crimes.
On April 27, Erdoğan threw his support behind Erbaş, saying: "An attack on our Diyanet head is an attack on the state." Similarly, AKP officials have attempted to shut down criticism of Erbaş, with prosecutors launching a probe into the Ankara Bar Association for "insulting the religious values adopted by a section of society."
This is not the first time that a row erupted between Erdoğan's AKP and the bars. A total of 52 bars refrained from attending the 2019-2020 judicial year opening ceremony in the Presidential Complex, citing judicial independence. Erdoğan, at the time, slammed their move, saying that the election system of the bars must change.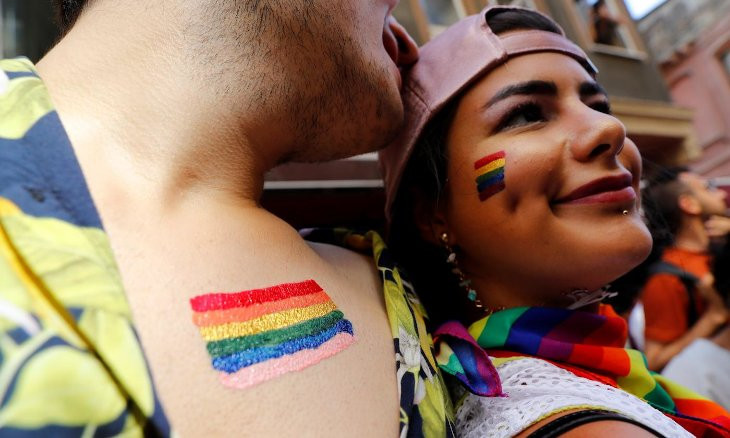 Association urges Turkey's top religious authority head to apologize for targeting LGBT individuals
TMMOB chief Koramaz said in his statement that Erdoğan wants to "make professional bodies nonfunctional and control them through the means of 'a legal regulation.'" He said that Erdoğan is utilizing such a method as he has been unable to "intimidate professional bodies through the means of oppression and force."
"We know that the real reason of the AKP's uneasiness is our insistence and effort to protect what belongs to society. It is because we defend nationalization of our factories, mines, shores, forests and parks against their being sold [with privatization]. It is because we defend progressiveness, modernism and secularism in the face of backward, conservative practices," he said.
Tezcan Candan, the head of the Chamber of Architects' Ankara branch, has similarly slammed the changes sought by the AKP, saying: "Our professional bodies will continue to defend public welfare…Our organizations will not belong to the [presidential] palace or rent-seeking viruses. The most immediate thing that needs to change in the country is the mentality of oppressive, authoritarian management."