Turkish parliament speaker rejects draft bill to declare 1955 Istanbul pogrom a day of mourning
Turkish Parliament Speaker's Office has rejected to hear a draft bill seeking to have the Istanbul pogrom, anti-Greek riots of Sept. 6 and 7 in 1955, recognized as a national day of mourning. Parliament Speaker Mustafa Şentop said that he found the wording used in the draft bill as "rough and hurtful."
Hacı Bişkin / Duvar
Turkish Parliament Speaker Mustafa Şentop, from the ruling Justice and Development Party (AKP), has twice rejected a draft bill seeking to have the Istanbul pogrom, anti-Greek riots of Sept. 6 and 7 in 1955, recognized as a national day of mourning.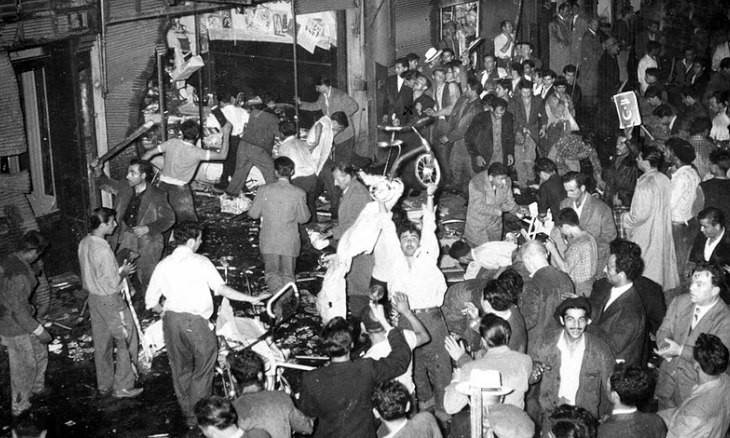 Istanbul pogrom of 1955 could happen again at any time, civil society organizations warn
Şentop said he found the draft bill submitted by the Peoples' Democratic Party (HDP) lawmaker Ömer Faruk Gergerlioğlu as "rough and hurtful."
In parliament, a draft bill is first presented to the Parliament Speaker's Office, where the bill is directed to the concerning sub-committee. The sub-committee then prepares a report about the bill for the general assembly of parliament to debate.
Daily Cumhuriyet had reported in September that Parliament Speaker's Office has failed to hear draft bills from any political party besides the ruling AKP, leaving 2,817 draft bills from the opposition unattended.
The Istanbul pogrom was organized by mobs directed at Istanbul's non-Muslim residents, primarily its Greek minority, on Sept. 6-7, 1955. The pogrom left more than a dozen people dead and attackers looted a large number of non-Muslim homes, which further led to an exodus by a huge number of Turkey's remaining Greek population.
MP Gergerlioğlu also submitted a motion requesting that a parliamentary investigation be launched into the Istanbul pogrom.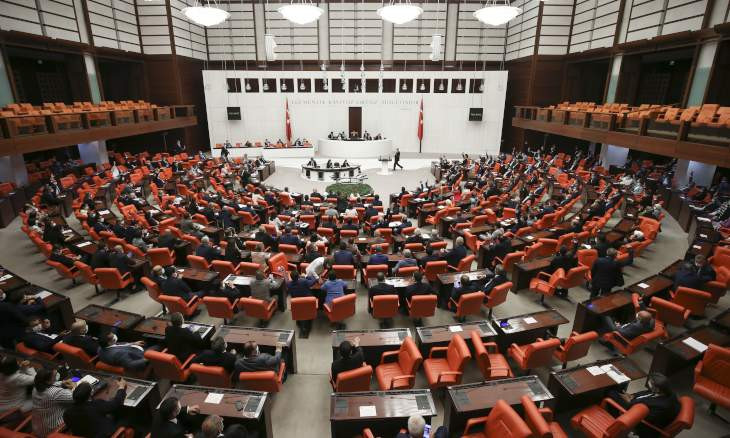 Turkish parliament only hears ruling AKP's draft bills in general assembly, speaker's office reveals
"According to official documents, 4,214 houses, 1,004 workplaces, 73 churches, one synagogue, two monasteries, 26 schools have been damaged on Sept. 6-7 [1955]. Churches have been attacked; holy images, crosses, icons and other holy properties inside them have been damaged. Some 73 Greek Orthodox churches have been set on fire. Some 11 people lost their lives during these incidents. According to a report of Helsinki Watch group on the other hand, 15 have people lost their lives," said Gergerlioğlu said in his motion.
Şentop rejected both the motion and draft bill saying that they can be taken into consideration only if their "rough and hurtful" statements are revised.
Gergerlioğlu took out the word of "pogrom" from the motion and submitted it again. Şentop rejected the motion for a second time, saying the following sentence is unacceptable: "On Sept. 6, activities and commemoration ceremonies to increase awareness with regards to hate speech, lynching and massacre should be held."
Gergerlioğlu said that the first motion was rejected because it included the word of "pogrom." The second motion excluded this word but it was still rejected, said Gergerlioğlu.
The Parliament Speaker's Office is finding "excuses" not to take to accept the motion, said the HDP lawmaker. "We call out to the Parliament Speaker's Office again from here. I recall Şentop's speech during the budget discussion...We took out the word of 'pogrom' [from the motion]. So Şentop's excuse has been eliminated. We once again say that our parliamentary motion should be looked into," Gerglioğlu said.