Beşiktaş chairman tests positive for coronavirus, says football leagues should not resume
Besiktaş executive chairman Ahmet Nur Çebi has criticized the Turkish Football Federation's decision to resume professional leagues after testing positive for the novel coronavirus. "Without the approval of the [Coronavirus] Science Committee, football cannot be played in this environment," he said on May 14.
Duvar English
Besiktaş executive chairman Ahmet Nur Çebi has said that the country's professional football leagues should not be resumed without the approval of the Health Ministry's Coroanavirus Science Committe.
Çebi's comments came after he tested positive for the coronavirus.
"This happened despite me paying attention to all the rules and measures…There is nothing more important than the human health. As the board management, we stand at the same point since the beginning: Without the approval of the [Coronavirus] Science Committee, football cannot be played in this environment," Çebi told journalist Candaş Tolga Işık on May 14.
Az önce Beşiktaş Başkanı Ahmet Nur Çebi ile konuştum "Tüm kurallara dikkat etmeme, tedbirleri almama rağmen oldu bu... İnsan sağlığından daha önemli bir şey yok. YK olarak başından beri aynı noktadayız: Bilim Kurulu'nun onayı olmadan bu ortamda futbol oynanamaz." dedi.

— Candaş Tolga Işık (@ctisik) May 14, 2020
Çebi is among the eight people who contracted the virus at the club. Tests were conducted on footballers, technical committee members and facility staff on May 13, Beşiktaş said.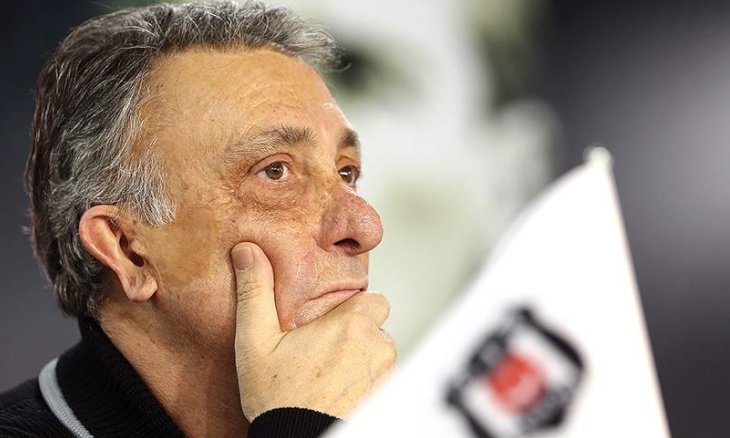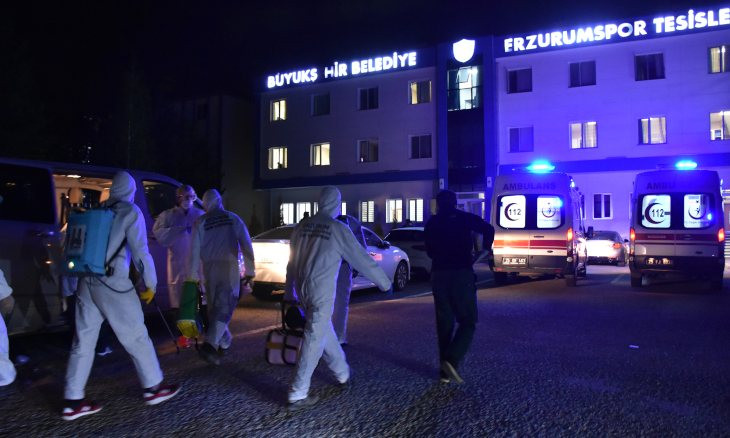 Turkish Football Federation insists on resuming leagues despite new coronavirus cases in clubs
Super League club Kasımpaşa also announced on May 14 that two of its footballers tested positive for the virus after conducting tests on players and staff.
Second-tier league club Büyükşehir Belediye Erzurumspor said on May 13 that 11 people, including four players, from the club tested positive for the virus.
Despite the emergence of new coronavirus cases in the clubs, the Turkish Football Federation (TFF) insists on resuming leagues. In a statement released on its website on May 13, the TFF said that the top-tier Süper Lig – as well as its second, third and regional amateur tiers – will resume on June 12 as declared earlier.
The TTF's decision to resume leagues came after its president Nihan Özdemir held a meeting with Health Minister Fahrettin Koca on May 5.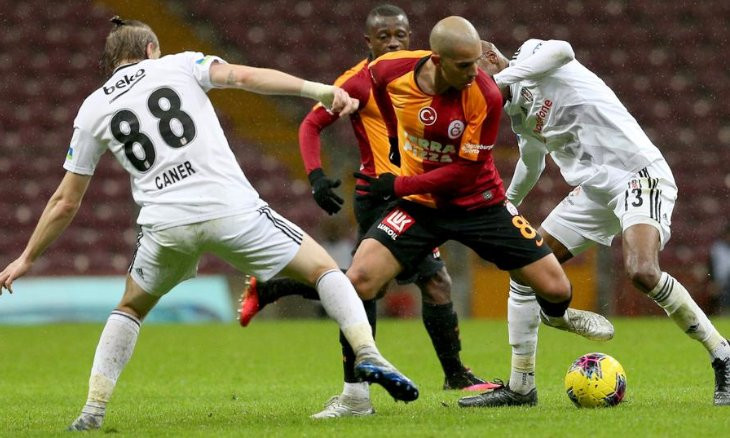 Footballers cannot be legally forced to play amid virus outbreak, says professor on labor law
Although Özdemr said the decision was taken after consultations with the Health Ministry's Coronavirus Science Committee, Koca later told reporters that the Committee is authorized to give only suggestions and the federation took the decision "at its own initiative."
Decisions should not be given 'hastily,' says Galatasaray coach Terim
Meanwhile, Galatasaray coach Fatih Terim, who recovered from the virus after testing positive in March, said decisions should not be given "hastily" in this environment.
"We are not going through an easy period. It is not easy to give decisions and to assume responsibility. I acknowledge this and respect this. It is not easy to pay the economic, management, psychological and even social costs. I am thinking of everything, including the club's economic burdens and the UEFA's expectations. But in an environment where human life is at stake, in circumstances where there is so much uncertainty, we should not act hastily but cautiously," he told Galatasaray TV on May 14.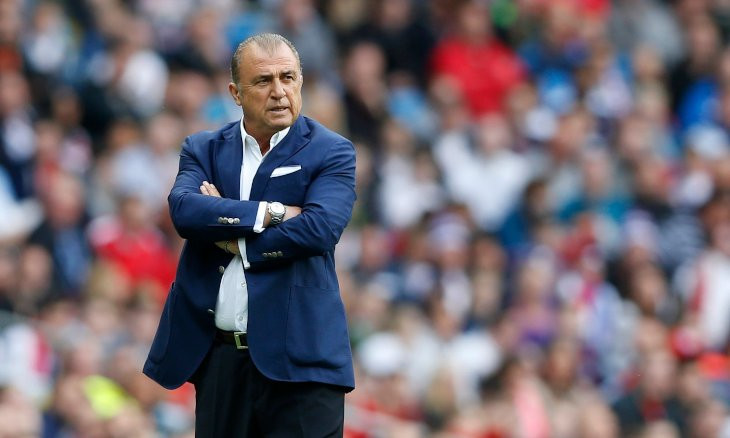 Football federation head under fire for not suspending league after Fatih Terim tests positive for coronavirus
"Many of my colleagues in Super League and other leagues are calling me, and we are sharing our ideas. No one is saying for certain that 'football should be played or not be played.' The option of its not being played maybe is the last wish. But if we are going to play it, it should be done at the right moment, with maximum precautions. If leagues are to resume, all rules should be determined very well, they should be administered and inspected," he said.
Turkey became one of the last countries to suspend its football leagues amid the pandemic, with the TFF suspending leagues on March 19.
Since then, a number of clubs reported coronavirus cases among its footballers and staff.