Students set up mountaintop tent to study in Turkish village without internet
Students from villages in the Black Sea province of Tokat have been making a trip to a nearby mountaintop to be able to access the internet for remote classes during the pandemic. Some students have set up a tent to study in and some are carried up the mountain on tractors.
Taner Yeşilsu / DUVAR
Students from the Black Sea province of Tokat have set up a tent on a mountaintop kilometers away from their homes to be able to participate in online curriculum, as their villages lack internet infrastructure like many other rural settlements in Turkey.
The 18 students of Ali Hoca village don't even have phone lines at home, and climb some three kilometers to meet the 15 other students from the nearby Karşıpınar village, who have set up a tent at the summit to study in, since their village is some 49 kilometers away.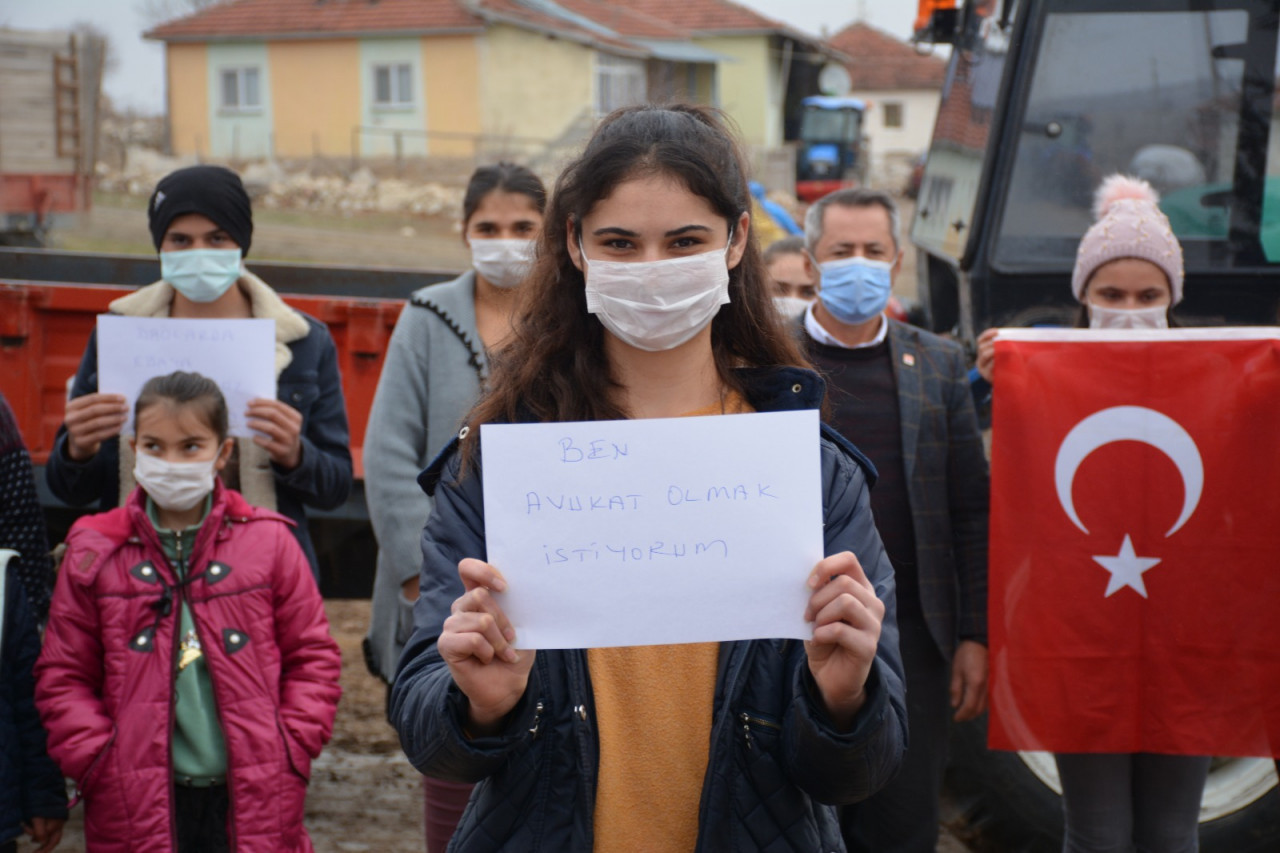 "The voices get scrambled together in this small tent, and it's freezing. I want to become an attorney, but I won't be able to like this," says high school freshman Ceyda Işıldak.
Students sometimes fail to access their online school material despite the high altitude, they say, while elected Ali Hoca village head İsmail Elibol said that the state gave them absolutely no support in ensuring the kids' education wasn't interrupted during the pandemic.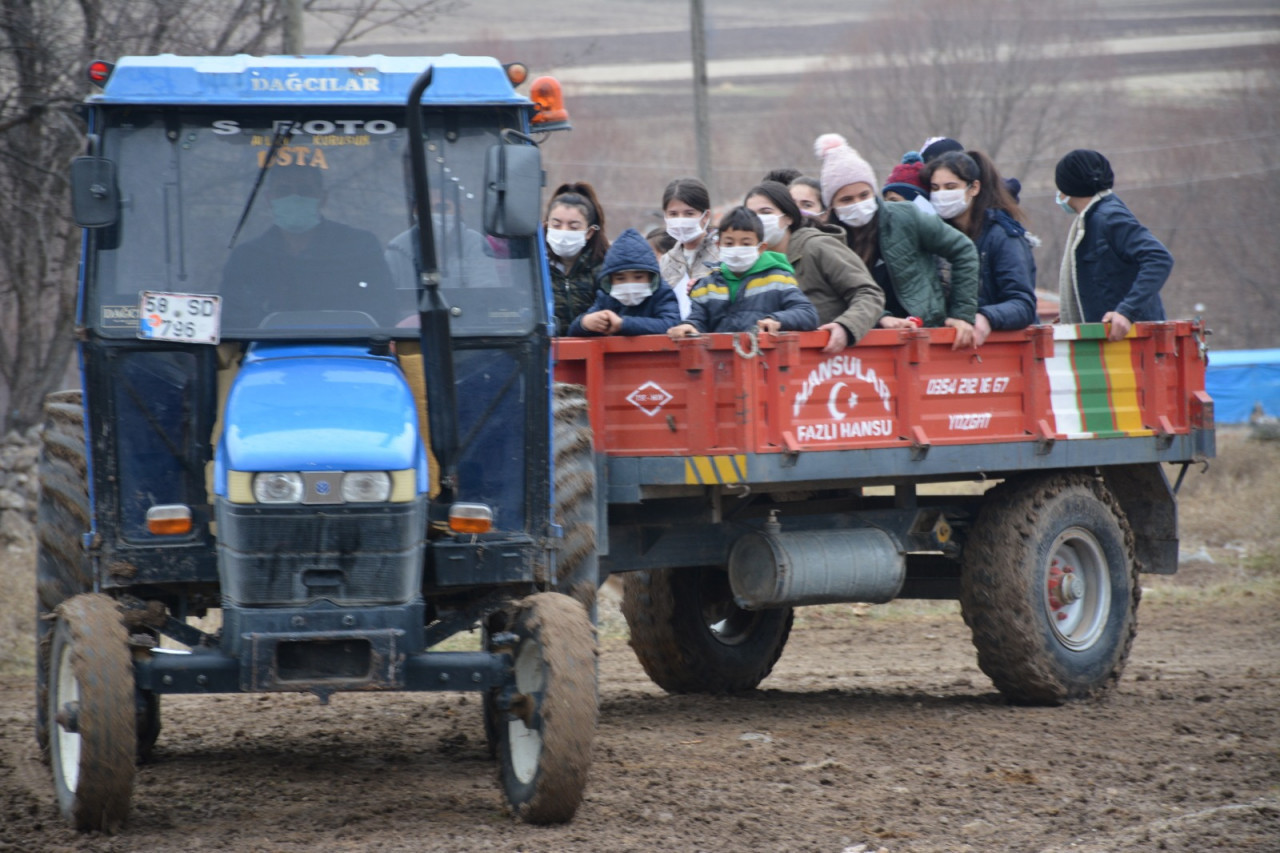 "We have to take the kids up the mountain on a tractor because we don't have internet. They have to sit on top of a mountaintop in the cold of winter," Elibol said. "The state absolutely doesn't help."
The village residents have been pursuing legal options to petition the state to lay down internet infrastructure in the area, but haven't received any effort in return, Karşıpınar Muhtar Mehmet Işıldak noted.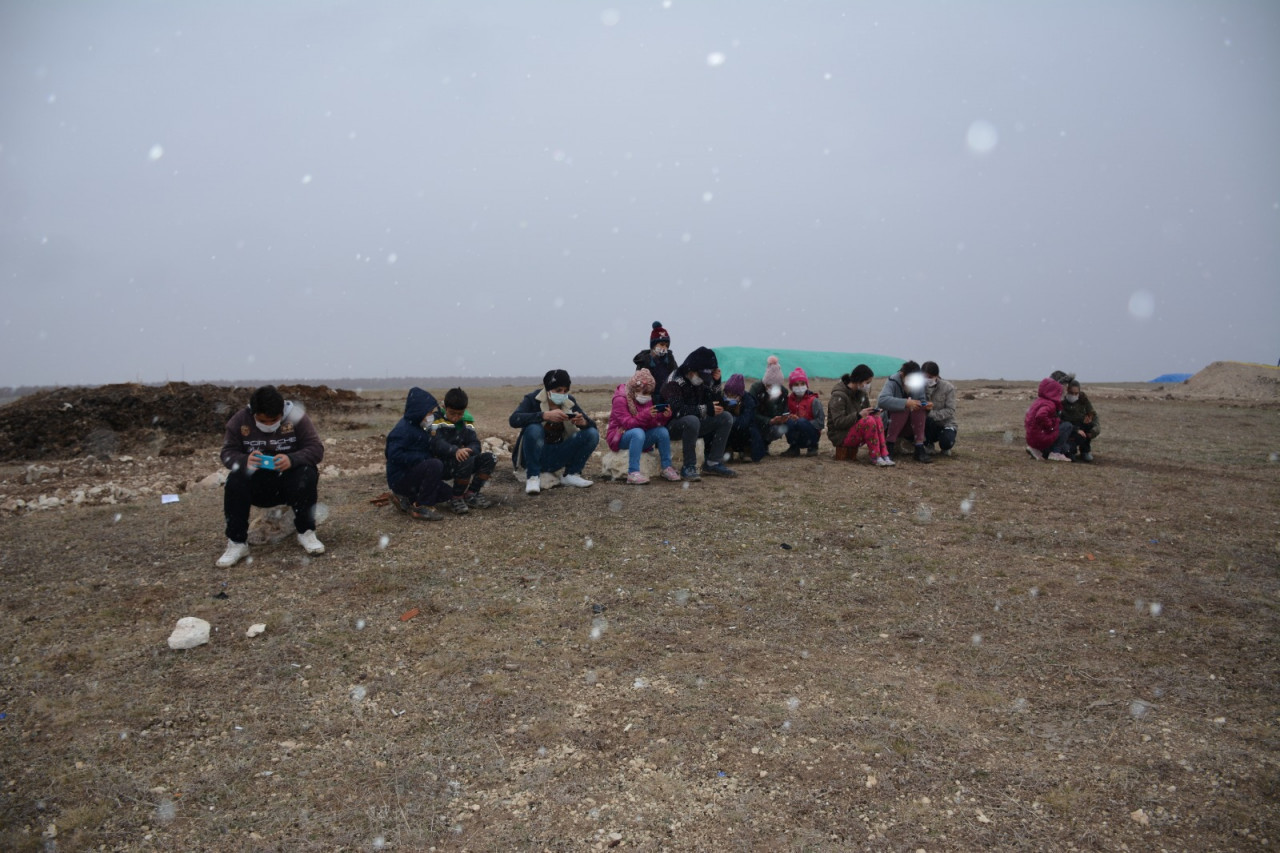 "My last petition was turned down because our population is apparently too small. There are days when I cry thinking about these kids," Işıldak said.
Thousands of students' education across Turkey has been compromised during the pandemic, as they lack the technology or infrastructure needed to access the Education Ministry's remote teaching platforms.