Turkey arrests Israeli couple for 'spying on Erdoğan's home'
Turkey has arrested an Israeli couple after they took pictures of President Erdoğan's home in Istanbul. The couple, as well as another individual, are accused of "political and military espionage."
Duvar English
Turkey on Nov. 12 arrested an Israeli couple, as well as another Turkish individual, for taking pictures of President Recep Tayyip Erdoğan's home in Istanbul's Çamlıca.
The incident was revealed after someone working at the Çamlıca Tower complained to authorities that Israeli Natalie and Mordi Oknin and Turkish İ.A. were taking pictures of Erdoğan's residence and showing them to each other.
The Istanbul Chief Public Prosecutor's Office then launched an investigation into the incident and Turkish police detained the three individuals.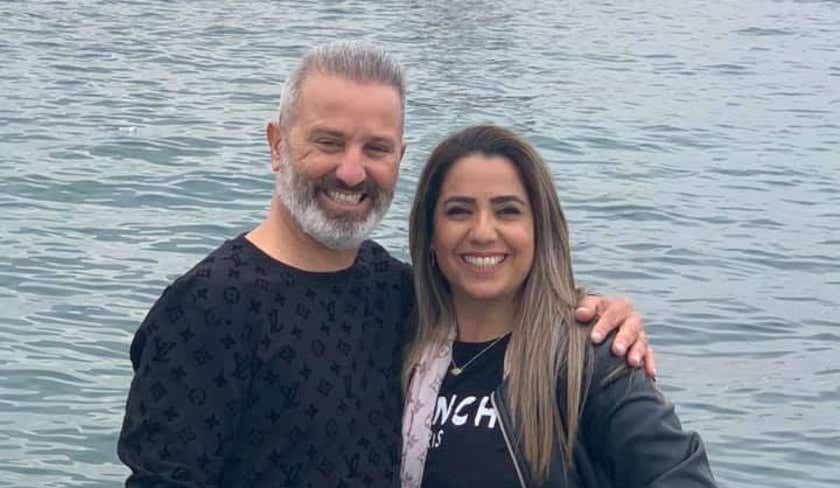 The Israeli couple and the Turkish national were arrested over "political and military espionage."
In a statement issued late on Nov. 12, Israeli Foreign Minister Yair Lapid denied that the couple works for an "Israeli agency."
He said his department has been in regular contact with the pair and is trying to organize their release.
Lapid reportedly spoke with the couple's family and reassured them the Israeli Foreign Ministry had sought an urgent consular visit and was "acting on all levels to ensure their release."
According to the Times of Israel, the couple's lawyer said in a letter to Lapid: "It was an innocent act done in good faith, as a tourist act, and not as a 'criminal' act that justifies such an abusive act of detention."
Israeli sources also suspect that the arrest is due to the Turkish security establishment's growing suspicion of Israeli espionage after the capture of fifteen Mossad agents last month who allegedly worked in the country for over a year in five different cells, Haaretz reported.
"It is only natural that any complaint involving a suspicion of spying on Erdoğan on Turkish soil leads to an intense investigation. However, here we're dealing with the misfortune of two unlucky tourists who photographed a site that they didn't know is forbidden to photograph. Since the investigation is confidential, it is hard to know what it entailed and why the accusations haven't been dismissed yet," an Israeli official told Haaretz.
Israeli Prime Minister Naftali Bennett spoke with the couple's families on Nov. 13, updating them on Israel's efforts to return the two to the country and reach a solution as soon as possible.
Talks may go through three separate channels
Although no negotiations for the release of Natalie and Mordi Oknin have been announced, the talks would probably go through three separate channels. The first is President Isaac Herzog, who has already spoken with the couple's family and has said that he is working with the Foreign Ministry to bring the two home.
The second channel is the Foreign Ministry, which has ongoing communication with Turkish officials at different ranks and could also lower the flames. Another channel is the Defense Ministry, whose representatives have close connections with their Turkish counterparts.