Turkey sentences YPJ militant handed to it by Syrian rebels to life in jail
A YPJ militant handed to Turkey by Syrian rebels was given an aggravated life sentence, with her lawyer saying that it's against international law for her to be tried in Turkey since "she has committed no crime against the country."
Duvar English
A court in the majority Kurdish southeastern province of Urfa has sentenced a militant of the Women's Protection Units (YPJ), who was handed to Turkey by the Ankara-backed Syrian rebels, to an aggravated life sentence.
Dozgin Temo, also known as Çiçek Kobane, was handed the said jail term for "harming the integrity of the Turkish state." She was given additional 10 years and 10 months for murder during the trial on March 23.
The YPJ is an all-female organization that's a part of the Syrian Democratic Forces (SDF), which is spearheaded by the People's Protection Units (YPG). Turkey deems all of the said groups as terrorists on the grounds that they're linked to the Kurdistan Workers' Party (PKK).
Kobane, 26, fell into the hands of Turkish-backed militias during Operation Peace Spring in Ain Issa, northern Syria in October 2019, when Turkey captured a swathe of northeast Syria from Syrian Kurdish forces. Photos of her capture went viral on social media and prompted fears for her safety, with many other YPJ militants killed during the offensive.
She was later taken to Turkey and imprisoned.
'Turkey does not have the right to sentence her'
"The sentence is aggravated. She was arrested on Syrian land, so Turkey does not have the right to sentence her. We want rights groups and the international community to hear us out. It is not true that she has killed people. My daughter is not a murderer," Kobane's mother, Wahida Osman, told Rudaw English on March 24.
Kobane was born in Raqqa, northern Syria in 1994. She and her family fled to Turkey in 2013 due to unrest caused by the Syrian uprising, with Kobane returning to Raqqa in 2014. She joined the YPJ in 2015, her mother said.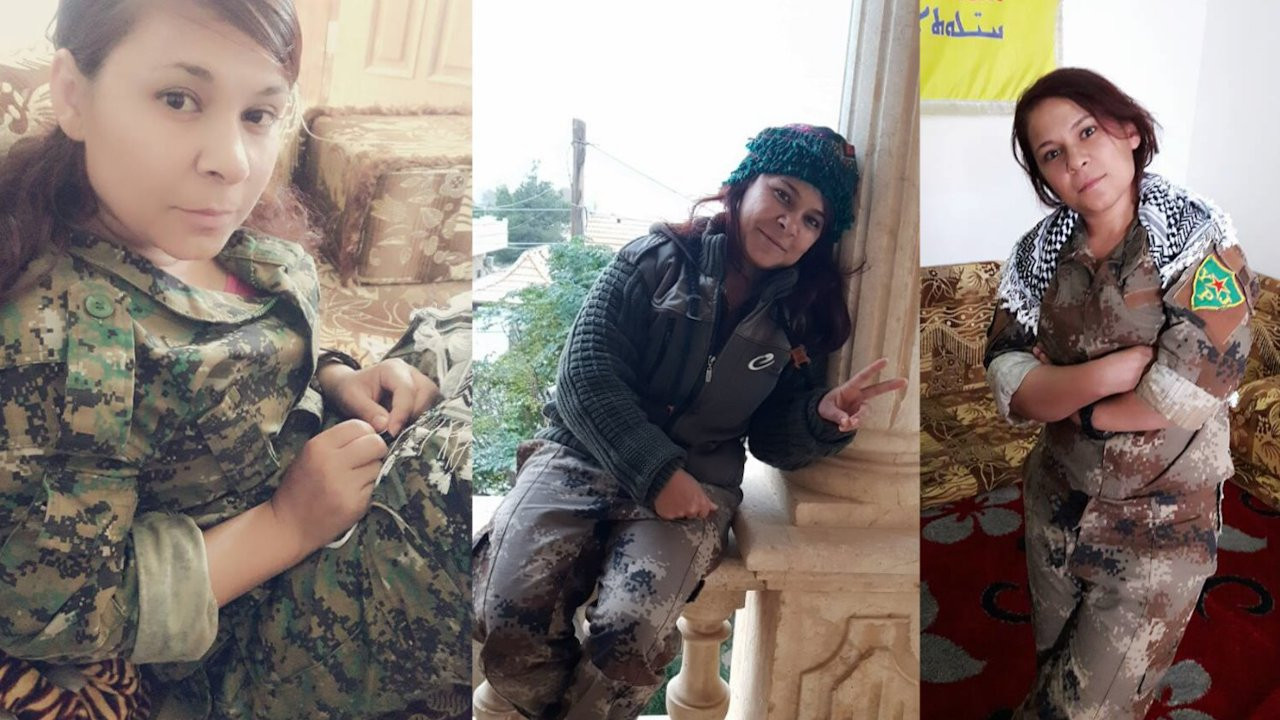 She fell into the hands of the opposition Syrian National Army (SNA) when she was apparently "severely" tortured. Her mother recounted a prison visit in which Kobane told her of mistreatment.
In a video published on Syrian militia Telegram channels following Kobane's capture, militants can be heard calling her a "pig" that will be taken to slaughter.
"They [SNA fighters] shot her in the leg and injured her with two bullets. Her injury hasn't healed," her mother said, denying that her daughter was a killer. "She was aiding people in Syria."
Her family has now returned to the town of Kobane. The family was able to last see the YPJ militant in prison on March 5 of last year, before the Turkish government "tortured" and deported her father and two brothers, Osman said.
Kobane speaks with her family on the phone every Thursday, but calls abruptly stopped two weeks ago.
"We are waiting to see if we will be able to talk to her this Thursday," her mother said.
'She was not armed'
Kobane's lawyer Hidayet Enmek told Rudaw English that she admitted to the court that she was a YPJ member, but is not guilty of the charges against her.
"There is nothing to prove that she was armed when arrested," Enmek said, claiming his client "had a humanitarian role [within the YPJ], not a military one."
"It is against international law for my client to be arrested in Syria but held and tried here when she has not done anything against this country," the lawyer said, adding that they will appeal the decision.
"If this does not work, we will take it to the European Court [of Human Rights]."
Kobane attended the trial on March 23 via video link, but Enmek's client, who he says is in need of medical treatment, is still suffering from leg injuries.
"Her health was not good."
Pro-Kurdish Peoples' Democratic Party (HDP) deputy Ayşe Sürücü condemned the court's decision, saying "national and international laws have been violated."
ÖSO çeteleri tarafından yaralı bir şekilde esir alınan Çiçek Kobanê, hiçbir karşı faaliyette bulunmadığı Türkiye'de bugün müebbet hapis cezasına çarptırıldı.
Ulusal ve Uluslararası Hukuk çiğneniyor.
İntikam yargılamaları devam ediyor.. pic.twitter.com/RpKs2e9cQq

— Ayşe Sürücü (@AyseSurucuUrfa) March 23, 2021
Human Rights Watch (HRW) said in a report in February that at least 63 Syrians have been transferred to Turkey to face trial and possible life imprisonment for their alleged links to the YPG.
"Turkish authorities, as an occupying power, are required to respect people's rights under the law of occupation in northeastern Syria, including the prohibition on arbitrary detention and on the transfer of people to their territory," said Michael Page, HRW's deputy Middle East director.