Turkey's LGBT+ community suffered attacks in every month of 2020
Turkey's LGBT+ community has suffered verbal and physical attacks in every month of 2020, with the perpetrators ranging from top government officials to public servants.
Tunca Özlen / DUVAR
Members of Turkey's LGBT+ community have left behind a year of human rights violations, a common experience for minorities in Turkey, that were exacerbated by the COVID-19 pandemic and restrictions implemented to fight it.
Jan. 3: The year started on a positive note when Istanbul's Avcılar District Municipality became the first local government office to hire a trans woman, Niler Albayrak. Also, the United Metal Workers' Union (Metal-İş) included "combatting discrimination of gender and sexual orientation" in its regulations.
Jan. 6: Three minors were slammed with charges of violating the Turkish code of meetings and assemblies for attending the Seventh İzmir Pride March.
Jan. 9: A Turkish court assented to an appeal to a ban on the 2019 Istanbul Pride March.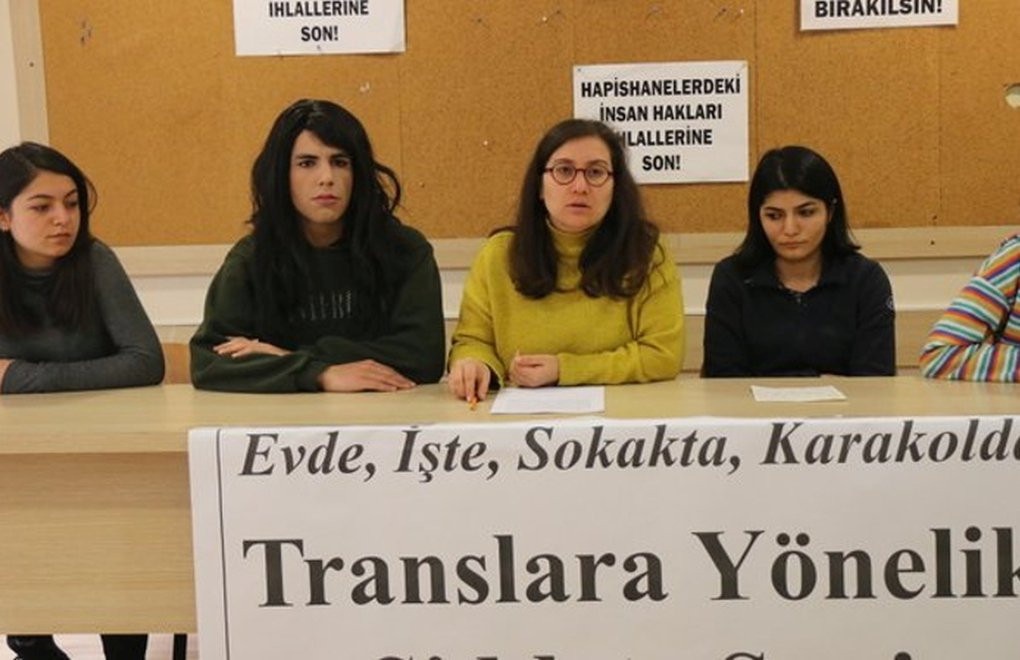 Jan. 14: Trans Yıldız İdil held a press conference in protest of her detention and consequent torture by officers in Istanbul's Beyoğlu Police Station. A banner at the press conference read "End violence against trans at home, at work, on the streets and the police station."
Jan. 15: The Young LGBTI Association made a criminal complaint about Yeni Akit daily for hate speech and insults about the organization's activities. The prosecutor's office ruled that the insults were sanctioned by the right to freedom of expression.
Jan. 27: A trans woman named Ajda Ender held a joint press conference with Eren Keskin from Turkey's Human Rights Association, condemning hate speech and transphobia by the former's neighbors.
Feb. 2: Olcay Saka was sentenced to 25 years in prison for murdering a trans woman named Esra Ateş, and the court ruled that his claims of self-defense and provocation were unfounded.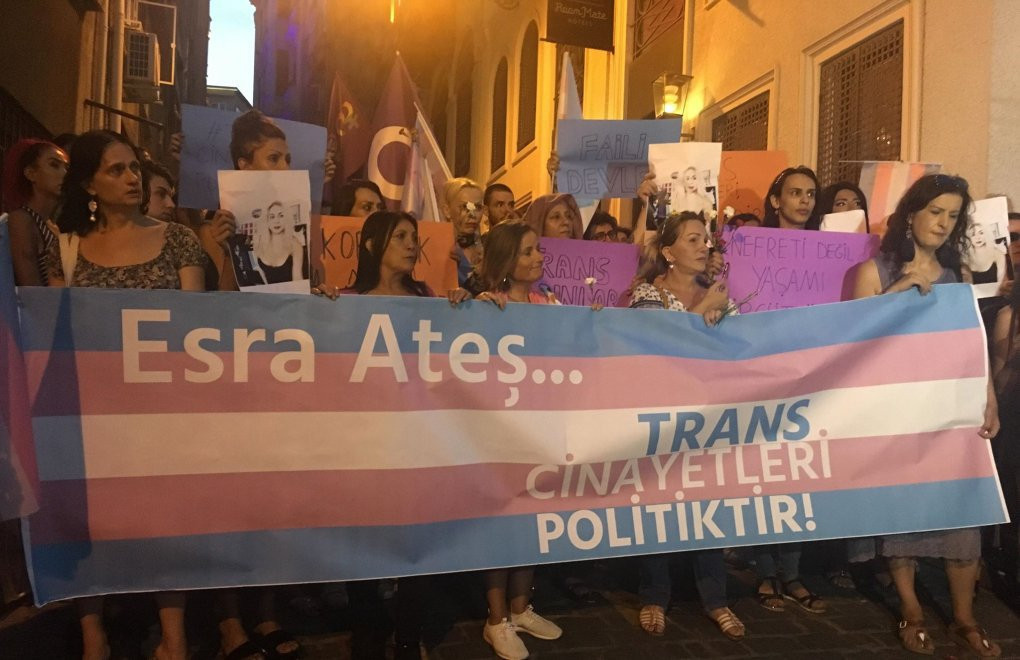 March 4: A woman named Aslı Yasemin won a case for damages against Istanbul police who battered her while detaining her at the 2017 Istanbul Pride March.
March 10: A trans woman named Eda Hancı was found dead in her home in the Mediterranean province of Mersin, and her friends reported suspicions of foul play.
March 12: A municipal councilman from the main opposition Republican People's Party (CHP), Ekrem Kaya said that having a non-heterosexual orientation was "not a choice, but a disease."
March 16: Ali Rıza Demircan, a popular theologian, said during a live show on news broadcaster Haber Türk that extramarital relations and homosexuality were the cause of pandemics.
March 23: An indefinite ban on LGBT-themed events in Ankara was lifted by a local administrative court, reversing a 2018 decision by the district governor's office.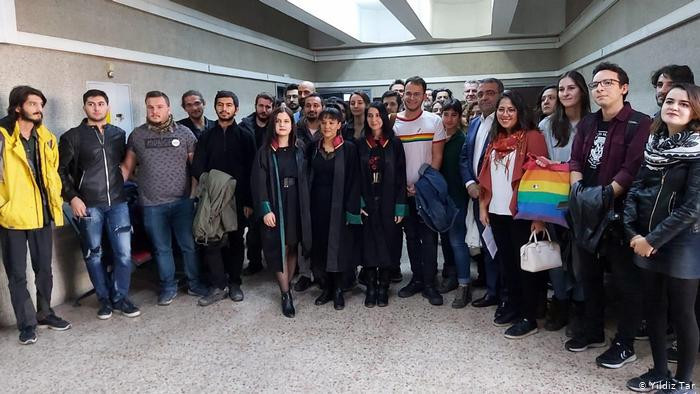 April 24: The head of Turkey's top religious authority, Religious Affairs (Diyanet) Directorate Ali Erbaş said that "homosexuality brings along disease, and causes a generation to rot," signing his name under yet another homophobic narrative.
April 26: The Ankara Bar Association said that Erbaş's rhetoric "built his narrative on supposed sacred values, but encouraged blood-soaked hatred and hostility."
April 27: The Turkish Psychiatric Association and the Turkish Medical Association released a joint statement saying that "homosexuality has no connection to the start and spread of this pandemic, and also it doesn't cause other illnesses."
April 27: The Ankara Chief Prosecutor's Office launched an investigation into the Ankara Bar Association for their statement on the grounds that it "insulted religious values adopted by a fraction of society." Meanwhile, the bar's criminal complaint against Erbaş's hate speech was dismissed.
April 27: A Turkish-origin doctor named Metin Çakır was dismissed from his job in Germany for saying that homosexuality and transsexuality were diseases.
May 22: Istanbul Mayor Ekrem İmamoğlu said that Turkish society was not ready to legalize gay marriage, but that local government had "a responsibility to protect the rights of gay citizens."
June 4: Turkey Scouting Federation Chair Hasan Dinçer Subaşı tweeted that homosexuality was a perversion and that any social media posts with the rainbow were an attempt to spread homosexuality.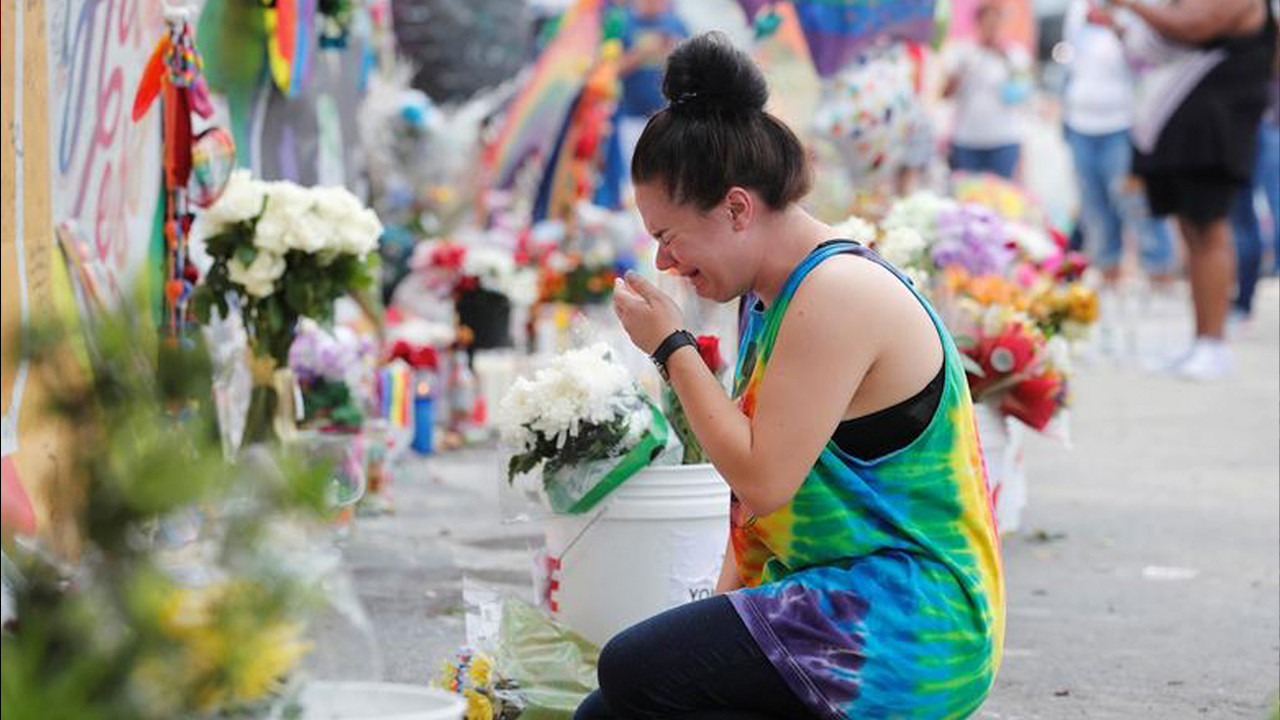 June 12: Police blocked a commemoration gathering in Istanbul for the victims of the 2016 shooting in Pulse Nightclub in Orlando, Florida where a perpetrator killed 49 people.
June 18: Trans organization Pembe Hayat ("Pink Life" in Turkish) declared June 18 "Trans Equality Day," considered the first step toward reversing the diagnosis of a "mental health disorder" for transsexuality.
June 23: A man named Şahin Yalçın was sentenced to life in prison for killing a trans woman named Gökçe Saygı in the Mediterranean province of Antalya.
July 1: Some 763 attorneys released a petition titled "LGBT Rights Are Human Rights" to slam increasing hate speech against the minority.
July 7: A deputy of the ruling Justice and Development Party (AKP) signaled that Netflix Turkey's show "Love 101" was censored to exclude a gay character.
July 8: Turkish clothing brand LC Waikiki asked its staff to decrease their use of rainbows and unicorns in their products.
July 19: AKP İzmir Deputy Hamza Dağ slammed the colors painted on the colons of the municipal building for their resemblance to a rainbow. He said that he wouldn't "allow the legitimization of such perversion."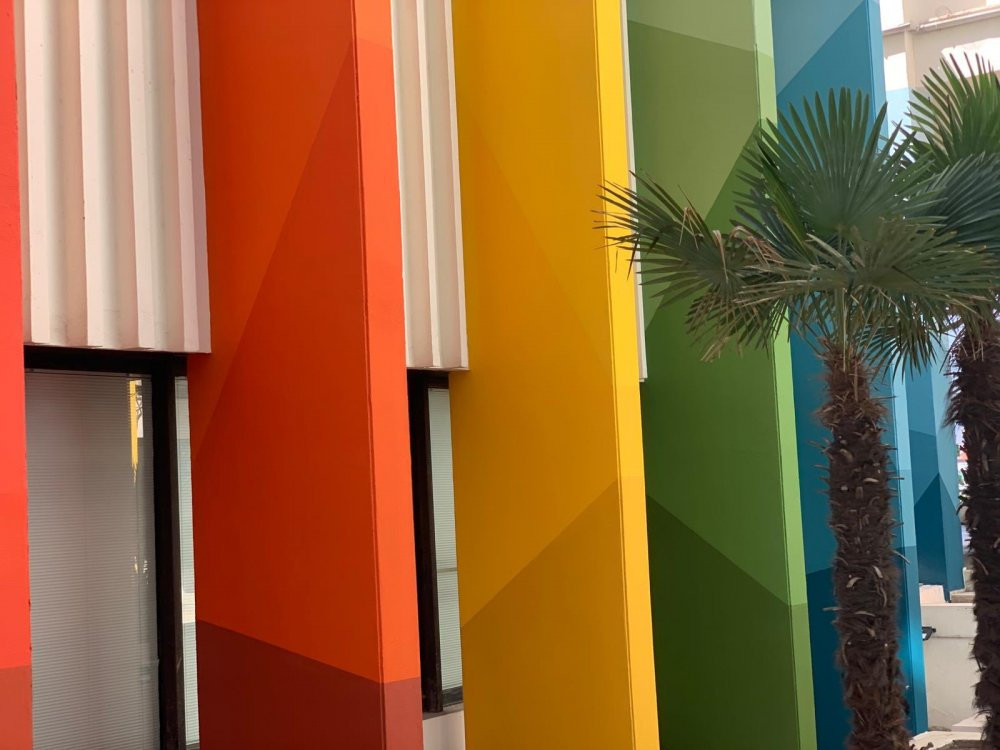 July 30: An Ankara court ruled that Middle East Technical University's (ODTÜ) ban on the 9th ODTÜ Pride March was illegal.
August 6: Police battered women who participated in a demonstration to defend the Istanbul Convention in İzmir, where a demonstrator was hospitalized for losing consciousness during her detention.
August 6: An Ankara court banned access to Hornet, a dating app targeted specifically at non-heterosexual individuals.
August 18: A doctor at Taksim Research and Training Hospital refused to treat a patient in the emergency room and insulted the patient with a homophobic slur.
August 19: Turkey's Radio and Television Supreme Council fined broadcaster TLC for "encouraging homosexual relations" with one of their programs.
Oct. 2: An Ankara court assented to the reversal of a ban on all LGBT events in the capital after it was appealed by a district court.
Oct. 16: Two delivery workers in Ankara undertook a physical and verbal attack against a group involving non-binary individuals on the street.
Nov. 9: Istanbul police detained a group of trans women living in Istanbul's Beyoğlu district, citing "COVID-19 measures" as the reason behind the detention.
Nov. 26: A police officer named Volkan Hicret was sentenced to life in prison for murdering Hande Buse Şeker, a trans woman.
Dec. 9: Turkey's Trade Ministry mandated an 18+ label on all products related to the LGBT+ community.