Turkish Red Crescent's mineral water brand contains arsenic: Report
Supermarket chain Migros detected large amounts of arsenic in Turkish Red Crescent's ("Kızılay") mineral water brand "Kızılay Maden Suyu" in 2019, according to the reporting of daily BirGün. The newspaper also revealed the unhygienic images of the pools where mineral water is stored in Kızılay's factory.
Duvar English
In 2019, supermarket chain Migros detected high arsenic levels in the mineral water purchased from the Turkish Red Crescent's ("Kızılay") factory in Afyon province, according to reporting of the newspaper BirGün.
The laborotary analysis revealed that the arsenic level in the mineral water was twice the limit value and stated that it is hazardous to public health.
After the test results, Migros return 76,000 bottles of mineral water from only one warehouse in the Aegean Muğla province.
While Migros officials stated that they would not comment on this issue, Metin Kul, the general manager of Kızılay's company which produces the mineral water, said that the issue is merely about the methodological differences adopted by different laboratories.
BirGün also accessed the footage taken a while ago at the Kızılay's mineral water factory in the western Afyon province. The walls in the pool where the mineral water was stored were covered with moss and pollution.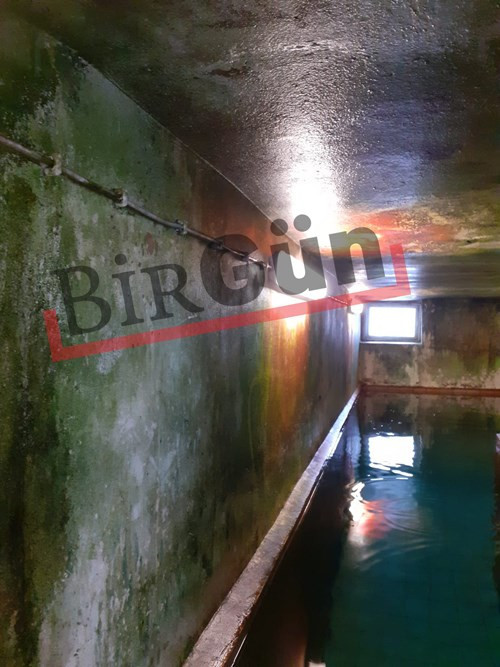 The Turkish Red Crescent has long been at the center of controversy for selling tents and food it was supposed to send to earthquake victims to the NGOs after the major quakes that hit the country in February. Reports also revealed that the institution sold second-hand goods donated by the citizens.