Wildfires continue raging in Turkey for seventh day, as foreign aid arrives
Wildfires have continued to rage in Turkey for the seventh day amid authorities' lack of intervention. Firefighting planes have arrived from several countries amid the dire situation.
Duvar English - Reuters
Massive wildfires in Turkey that left eight people and thousands of animals dead have continued for the seventh day, as firefighting planes from foreign countries arrived in the country to help with extinguishing efforts.
Numerous videos on social media showed flames engulfing forests and dangerously approaching residential areas in the country's southern provinces.
President Recep Tayyip Erdoğan's ruling Justice and Development Party (AKP) has been the subject of outrage since it hasn't been doing enough to extinguish the flames.
Erdoğan last week admitted that the country doesn't have any firefighting planes, but the government refrained from asking for help from other countries until recently.
On Aug. 3, a plane from Croatia and two from Spain joined teams from Russia, Iran, Ukraine and Azerbaijan to help extinguish the fires.
The heatwave exacerbating the fires comes after months of exceptionally dry weather in Turkey's southwest, according to maps issued by meteorological authorities.
Presidential Communications Director Fahrettin Altun rejected criticism of the government's handling of the fires and condemned a social media campaign calling for foreign help.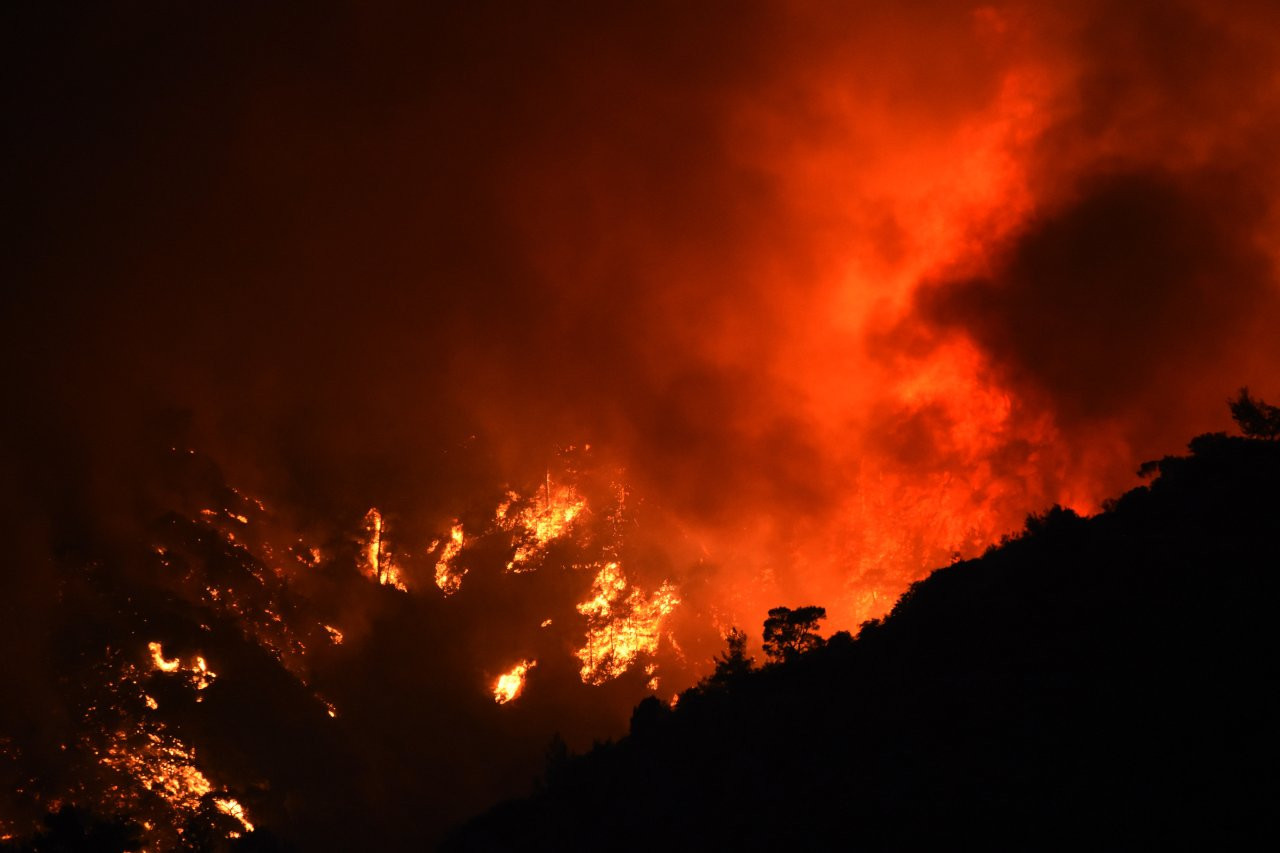 "Our Turkey is strong. Our state is standing tall," Altun said on Twitter, describing most information about the fires on social media as "fake news." "All our losses will be compensated for."
Since July 28, thousands of people have been evacuated from their homes and some tourists have left their hotels, although Tourism Minister Mehmet Ersoy said holidaymakers had returned within hours.