Ankara police attack and detain women rallying for Istanbul Convention
Several women gathered in Ankara's Kurtuluş neighborhood and wanted to march towards the Kızılay Square in an attempt to read a press statement there in protest of the government's plan to withdraw from the Istanbul Convention. The women however faced a harsh police response, with several of them having been battered or detained.
Serkan Alan / DUVAR
The Ankara police on Aug. 12 attacked and detained several women who gathered in the neighborhood of Kolej to make a press statement in an attempt to show their support for the Istanbul Convention -- a treaty that protects women against domestic violence and discrimination.
The women wanted to protest the ruling Justice and Development Party (AKP) as the party is considering whether to pull Turkey out of the landmark convention.
Polis, İstanbul Sözleşmesi için Ankara'da açıklama yapmak isteyen kadınlara saldırdı, çok sayıda kadın gözaltına alındıhttps://t.co/iwk9jE1lJj pic.twitter.com/raalv27ITn

— duvaR (@gazeteduvar) August 12, 2020
The women were seen carrying banners reading "Our life is not an issue of bargaining," "Women murderer AKP and "Women will not forgive the violence." They wanted to a hold a press statement in support of the convention but the police turned down their demand.
As the women were shouting slogans, they faced the police officers' attack. Several police officers were recorded pushing the women to the ground.
Although Turkey was the first country to ratify the Istanbul Convention in 2012, the AKP government is now considering exiting it.
Many conservatives in Turkey say the pact, ironically forged in Istanbul, encourages violence by undermining family structures. Their opponents argue that the deal, and legislation approved in its wake, need to be implemented more stringently.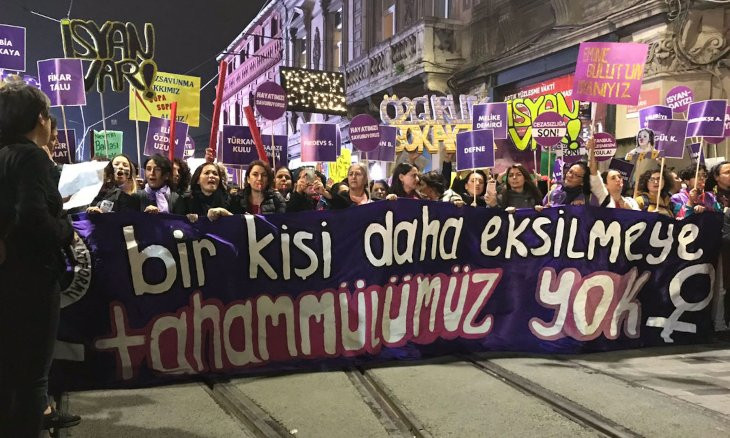 Turkey's withdrawal from Istanbul Convention would have disastrous consequences, says Amnesty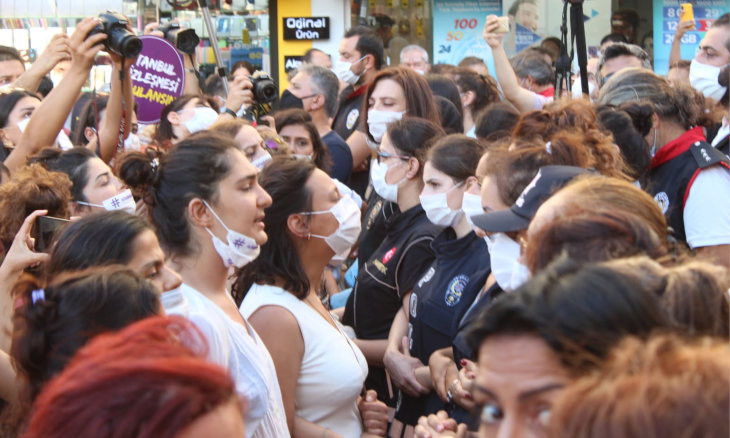 Turkish police attack women's rally held in support of Istanbul Convention