1 in 4 workers in Istanbul has lost job because of coronavirus, says report
One out of every four workers in Istanbul has become unemployed due to the coronavirus, according to a report of the main opposition CHP. Some 66.2 percent of the workers in the megacity have also experienced a decline in their wages, the CHP said, basing its report on surveys and field works.
Duvar English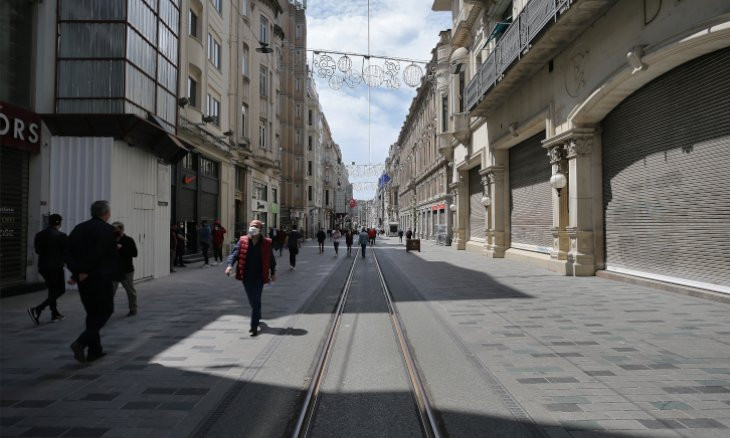 Turkey cannot afford to handle COVID-19 crisis without external borrowing, study says
One out of every four workers in Istanbul has lost their job to the coronavirus pandemic, whereas 66.2 percent of the workers have experienced a decline in their wages, says a report released by Turkey's main opposition Republican People's Party (CHP).
The CHP based its findings on surveys and field works conducted by its district organizations between April 14-28. Approximately 3,000 people were interviewed for the report titled "The outlook of working life in Istanbul."
"Istanbul had 1.2 million unemployed people as per the year 2019-end data, but as of April [of this year], the number of unemployed people is believed to have exceeded 2 million," the report said.
Salgın nedeniyle çalışma hayatında meydana gelen değişimi anlayabilmek ve bu değişimin sonuçlarını ortaya koyabilmek amacıyla hazırladığımız İstanbul'da Çalışma Hayatının Görünümü adlı raporumuzu yayınladık.
Rapor ⤵️https://t.co/xVVqSK79S8
Haber metni ⤵️https://t.co/KnlqCS0YbK pic.twitter.com/AMtIY5pFrX

— CHP İstanbul İl Başkanlığı (@CHP_istanbulil) May 1, 2020
Istanbul, Turkey's largest city of about 15 million people, has emerged as the country's virus epicenter with more than 60 percent of the nationwide cases. Mayor Istanbul Ekrem İmamoğlu, from the CHP, has been for weeks now pleading for a comprehensive stay-at-home order in the city, if not the whole country.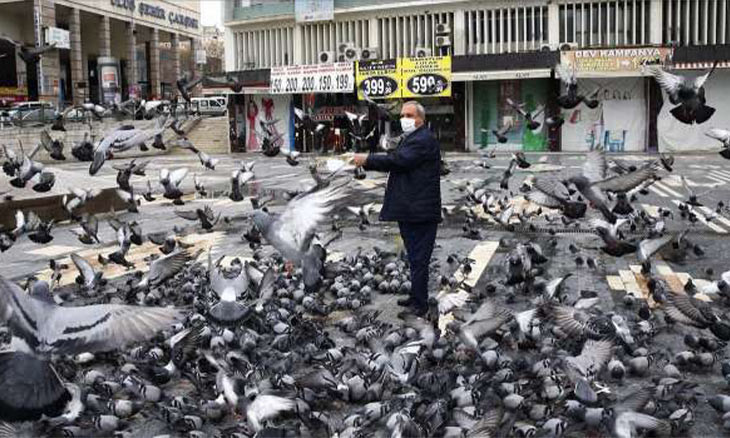 Turkish economy 'to shrink by 40 percent if COVID-19 outbreak lasts one year'
Only one out of every three workers in Istanbul has started to work from home with the outbreak of coroanvirus, the report said. There are 5.8 million workers registered in Istanbul as of the end of 2019, and approximately 2 million workers are still going to work every day, the report said.
The report also cited the professions which the coronavirus hit the most in terms of unemployment. These are as follows: chefs, waiters, drivers, couriers, teachers, sales assistants, engineers, hairdressers, accountants, graphic designers, textile workers and tourism employees.
The CHP report said that one out of every four workplaces has done nothing in terms providing a safe environment for employees in the face of the virus.
"Although 50 days have passed since the first case of the epidemic, one out of every four workplaces has not still received any precautions regarding the epidemic. The problems that have been mentioned by the interviewees is that they are continuing to work with their lives at risk, having a concern for the future and without being provided masks and disinfectants," the report said, calling on the government to carry out inspections on workplaces to determine the ones violating the rules.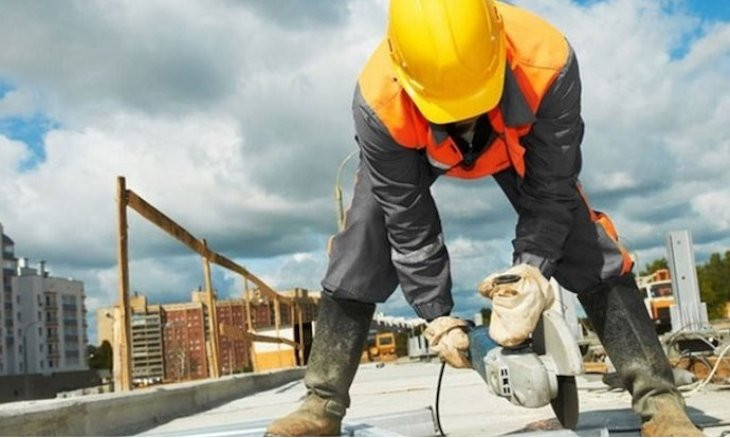 Gov't legalizes unpaid leave amid coronavirus outbreak
Many workplaces have been threatening their employees with putting them on unpaid leave if they do not do overtime, the report said. "Especially those working at home are made to work flexible hours with the increasing unemployment being used as a means of pressure. That employers have been granted the right to put employees on unpaid leave is the leading complaint in recent weeks," the report said.
Following a recent legislation put forward by the government, it has become legal for employers to put their staff on unpaid leave during the coronavirus outbreak in Turkey.
The legal amendment has been prepared under the guise of "saving employers from getting laid off," as it bans layoffs for a period of three months.
During their time on unpaid leave, employees are getting a payment of 39 liras a day from government. This figure corresponds to 1,177 liras ($168) per month – less than half of the minimum wage (2,324 liras) and the hunger threshold of 2,374 liras.
"The current political power needs to fulfill its duty to be a social state like it is mentioned in the Constitution and needs to guarantee the people with the minimum wage," the CHP's report said.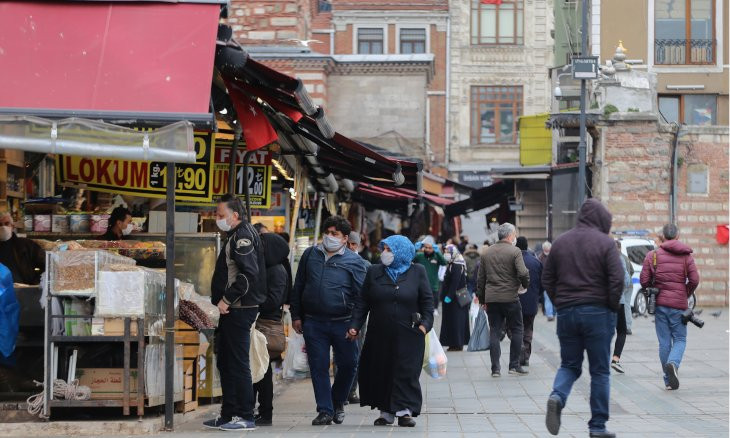 Workers on unpaid leave getting state aid less than half of hunger threshold
29 out of every 100 workers are in Istanbul, with 22 percent in informal economy
The Istanbul Municipality has also prepared a report regarding the number of workers registered in the megacity for May 1 Labor Day. According to its report, based on the data of the Turkish Statistical Institute (TÜİK) and Social Security Instituion (SGK), 29 out of every 100 workers in Turkey are working in Istanbul.
As of February of 2020, some 14.2 million workers are registered in Turkey, out of whom 4.1 million are based in Istanbul.
The report said that in 2019, some 77.8 percent of those working in Istanbul were registered in the SGK system, whereas the rest were employed in the informal economy.
As of the end of 2019, some 69 percent of workers in Istanbul were male, whereas only 31 percent were women. Some 47.3 percent of workers in Istanbul were in the age group of 35-54; whereas 4.7 percent were aged between 15 and 19 years old; 10.6 percent were aged between 20 and 24 years old; 29.4 percent were aged between 25 and 34 years old; and 8 percent were over the age of 55.
Some 46.1 percent of the workers were either primary or middle school graduates; 22 percent were high school graduates; and 30.4 percent were university graduates. Some 1.5 percent of workers in Istanbu are illiterate.
According to Feb. 2020 data, a worker earns 163.17 Turkish Liras ($23) on average per day in Istanbul. This figure is 165.65 liras for men, while it is 158.48 liras for women.
Those working in the public sector earn 180.87 liras per day on average, while this figure is 162.05 liras for those employed in the private sector.