HDP slams its exclusion from opposition meeting, says cooperation necessary for success
In response to the meeting of the six opposition parties in Ankara this weekend, HDP co-chairs Mithat Sancar and Pervin Buldan have underlined that cooperation with the HDP is essential for opposition victory and success. "We know very well how to ignore those who ignore us -- when the time comes," Buldan said on Feb. 13.
Duvar English
At a meeting of his party in Mardin this weekend, pro-Kurdish People's Democratic Party (HDP) co-chair Mithat Sancar said that in order to achieve peace and successful democracy in Turkey, opposition parties need to collaborate with his party.
"Negotiating with the HDP is essential for strong democracy, lasting peace, and real justice in the lead up to the presidential election. It is essential to negotiate with the HDP," he said on Feb. 12.
Sancar's comments come as the leaders of six opposition parties, including the main opposition Republican People's Party (CHP), Good Party (İYİ Party), Democrat Party, Felicity Party, Future Party and DEVA Party, met in Ankara to discuss their plans for re-establishing and reviving the parliamentary system. The HDP, Turkey's second-largest opposition party, was missing from this meeting.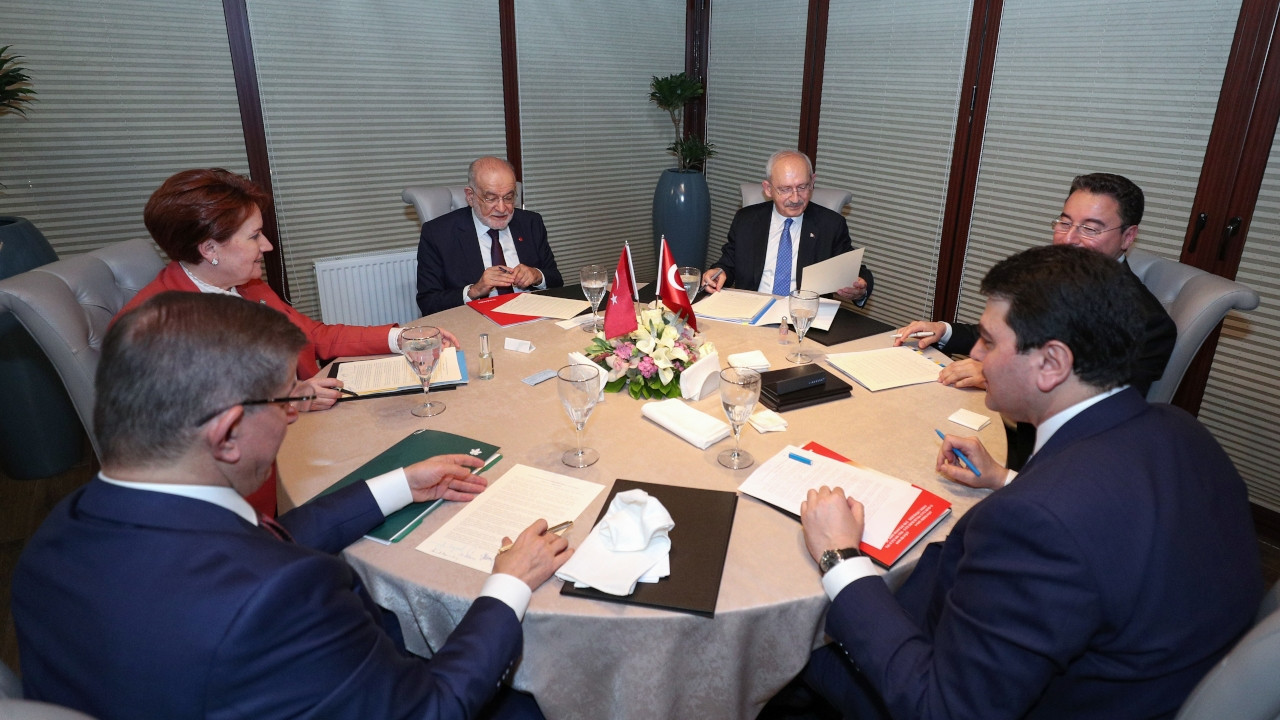 While Sancar praised the parties' efforts for solidarity and dialogue, he said that any coalition excluding the HDP would fail to achieve the democratic results the parties claim to seek.
"Dialogue, meeting, and discussion are good, but an understanding that ignores HDP and does not plan to establish relations with HDP and conduct negotiations with HDP in this dialogue should also explain what kind of future it promises to Turkey," he said.
Though the CHP has previously stated that "the road to democracy runs through Diyarbakır" and that it will negotiate with the pro-Kurdish party, this meeting indicated moves in the opposite direction. Sancar says his party is still open to collaboration, but that his party's interests need to be taken into account.
Sancar said that his party would enter parliamentary elections in 2023 on its own, but is willing to put forth a joint opposition presidential candidate for the elections planned for next June. He issued a harsh warning to the opposition, however, on the risks of excluding the HDP.
"Whoever makes an enemy of the HDP, they are no different from the AKP and MHP. Any party that is hostile to the HDP has no right to consider itself an opposition force in Turkey," he said.
HDP co-chair Pervin Buldan also issued a similar warning, saying that her party does not "recognize those that do not recognize us."
"Our dear public, we do not at all recognize those that do not recognize us; let it known be like this. We know very well how to ignore those who ignore us -- when the time comes," she said on Feb. 13 during a meeting of her party's İzmir Provincial Organization.
"Separate one of the parties among those six, and the total votes of the others [five parties] would not make up even half of the votes of the HDP. This is why you do not have to take them into account. We will continue to march in our own parth. Our path is the third way, and everyone will need this third way one day. Everyone will be obliged to it; everyone will come to us to speak one day," she said.
The HDP is very powerful among Kurdish communities in Turkey, which number at least 15 million. The party's support was also critical to opposition victories in local elections in 2019.