Right to life violated 271 times last month in Turkey, deputy says in report
CHP Istanbul deputy Sezgin Tanrıkulu has prepared a report on rights violations in Turkey in April, saying that there were 271 instances that the right to life was violated. Tanrıkulu, in his report, also cited violations related to COVID-19, mainly stemming from the government's bans on opposition municipalities from carrying out aid campaigns.
Duvar English
Turkey's top court rules prisoners' rights violated with letter confiscation
The right to life was violated 271 times and police detained more than 500 people over social media posts in April, main opposition Republican People's Party (CHP) Istanbul deputy Sezgin Tanrıkulu said in a report.
Three instances of the violation of the right to life stemmed from extrajudicial executions, disobeying stop warnings and randomly opening fire, the report said, adding that 17 stemmed from armed clashes and one over unclaimed explosives or mines.
The deputy said that 10 violations took place in prisons, 20 in violence against women cases and 220 others in workplace accidents.
According to Turkey's Labor Health and Safety Watch, 220 workers died in April, with 103 due to coronavirus (COVID-19). Some 14 of those died were women, four were children and eight were refugees.
The report also featured statistics from the Confederation of Progressive Trade Unions of Turkey (DİSK), which said that 535 workers were diagnosed with coronavirus as of April 24.
The report also detailed numbers on healthcare workers infected with coronavirus, citing medical chambers of provinces.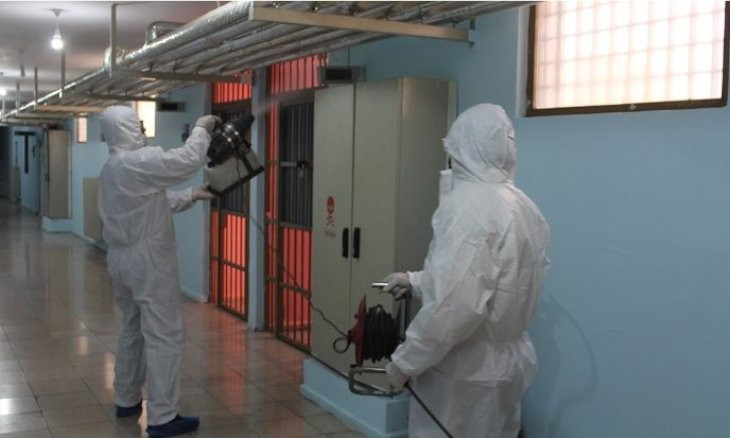 Coronavirus is spreading fast in Turkish jails, report warns
Municipalities' aid campaigns blocked
Tanrıkulu, in his report, also cited violations related to COVID-19, mainly stemming from the government's bans on opposition municipalities from carrying out aid campaigns.
A notice with Interior Minister Süleyman Soylu's signature was sent to municipalities across Turkey on March 31, which said that the donation campaigns of the municipalities are against regulations.
The ministry said campaigns of Istanbul and Ankara municipalities, both run by the CHP, contravened a law requiring that permission be sought from authorities before collecting money for the needy and said it would act against those responsible.
Shortly after the notice, bank accounts used by the said municipalities were blocked.
During the weekend curfew on April 18 and 19, the municipality of the southern province of Mersin was banned from distributing bread free of charge.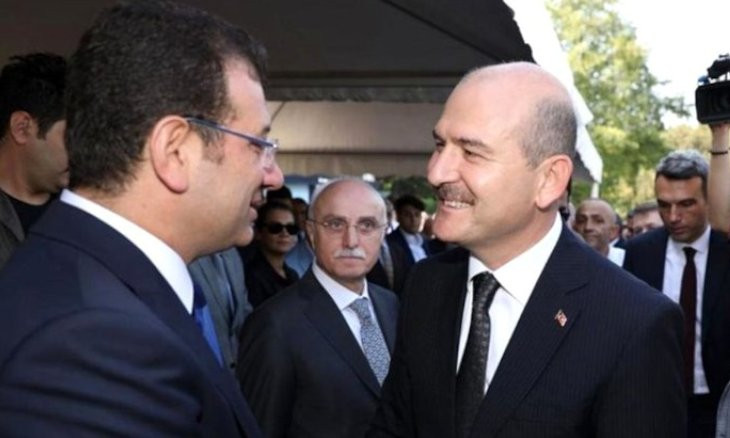 Istanbul Mayor İmamoğlu files lawsuit against Interior Minister Soylu
A similar incident took place in the neighboring province of Adana, where three people were detained over distributing bread sent by the municipality on April 26.
Separately, a tailor and the branch head of the Halkevleri (People's Houses) in the northern province of Bartın were detained and subsequently released over distributing masks free of charge on April 7.
In the eastern province of Ağrı, members of the Peoples' Democratic Party (HDP) were detained for distributing aid packages to those in need. While they were released on the same day, 50 packages were seized by police.
Freedom of expression violations
Violations of freedom of expression and thought also continued in April, the report said, adding that more than 500 people were detained over their social media posts.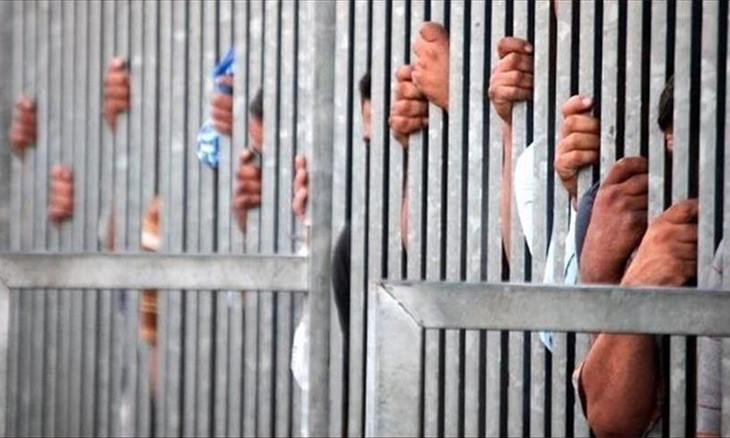 Human rights under quarantine: Turkish NGO to start online courses on rights violations
At least one journalist, Hakan Aygün, was arrested and four others were detained, while lawsuits were filed against 12 and investigations were launched into seven journalists.
The 12 journalists who were sued were cited as Ferhat Çelik, Aydın Keser, Barış Terkoğlu, Barış Pehlivan, Hülya Kılınç, Murat Ağırel, Erk Acarer, Alican Uludağ, Olcay Büyüktaş Akça, Hazal Ocak, Fatih Portakal and Sabiha Temizkan.
Those being probed were listed as Gençağa Karafazlı, Doğan Can İlek, Hasan Fehmi Demir, Oktay Candemir, Ahmet Kanbal, Zülal Koçer and Ruşen Takva.