Magnitude 4.9 earthquake strikes Aegean İzmir
A magnitude 4.9 earthquake occurred in the Aegean province of İzmir's Buca district at 03.29 a.m. local time on Nov. 4. Three injured as result of the earthquake, and one of them is in intensive care.
Duvar English
An earthquake with a magnitude of 4.9 struck the Aegean province of İzmir at 3.29 a.m. local time on Nov. 4. The quake, which centered in the Buca district, was also felt in nearby provinces.
The minaret of the Selahattinoğlu Mosque in the Kubilay Neighborhood of Konak district was destroyed in the earthquake.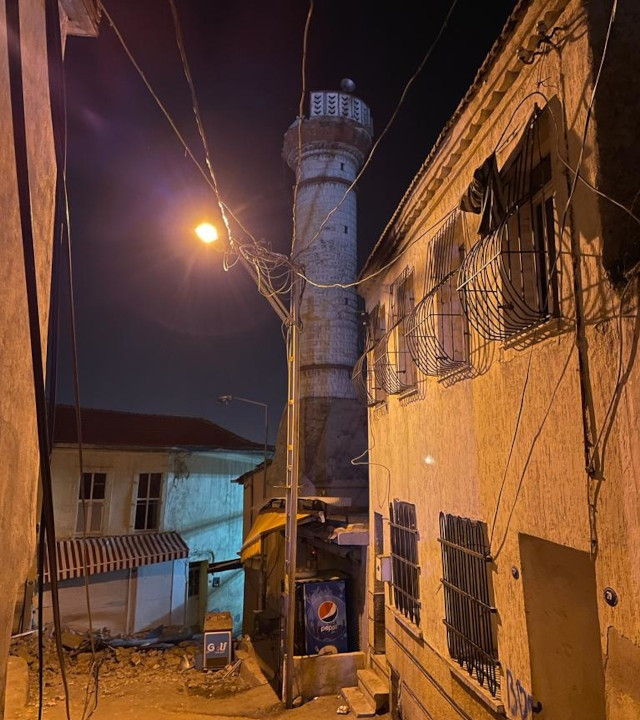 Turkey's Disaster and Emergency Management Presidency (AFAD) said 13 aftershocks occurred until 4.30 a.m., the largest of which was 2.4-magnitude.
After the earthquake, there was a short-term power outage in some parts of the city. In addition, the chimneys of some buildings were destroyed.
Interior Minister Süleyman Soylu stated that there was no loss of life in the earthquake and said, "31 of our citizens applied to the hospitals due to panic. Three of them are currently under treatment. One is in intensive care."
"There are some damages in about 20 buildings. Teams from the Environment and Urbanization Ministry have started to work on it," Soylu added.
Izmir Mayor Tunç Soyer said, "I convey my best wishes to all our citizens who were affected by the earthquake felt in Izmir and the surrounding provinces."
In the following minutes, Soyer announced that the minaret of a mosque was destroyed in the earthquake: "After the 4.9-magnitude earthquake, the epicenter of which was Buca, all our firefighters are on duty. The minaret of a mosque in Konak district was destroyed. According to our first determinations, there is no damage to the subway and tram facilities."
Some Tiktok and Twitch streamers were caught live in the earthquake.
Lastly, a 6.6 magnitude earthquake, which the Istanbul-based Kandilli Institute said had a magnitude of 6.9, hit İzmir on Oct. 30, 2020, killing at least 119 people and injuring 1,053.
Turkey is crossed by fault lines and is prone to earthquakes. More than 500 people were killed in a 2011 quake in the eastern city of Van, while another in January this year killed 41 people in the eastern province of Elazığ.
In 1999, two powerful quakes killed 18,000 people in northwestern Turkey.