Turkey's media watchdog issues 70 pct of fines to outlets critical of gov't
Turkey's media watchdog issued 73 percent of broadcast interruption fines to the same four news broadcasters that are critical of the government, a report by non-governmental organization Transparency International revealed.
Duvar English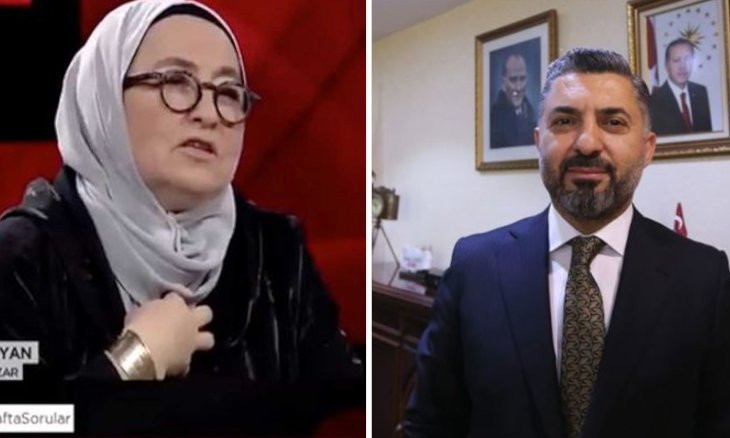 Turkey's media watchdog head refuses fining pro-gov't channel over commentator's death threats
Turkey's media watchdog Radio and Television High Council (RTÜK) issued about 70 percent of the past three years' fines to the same four broadcasters that are critical of the government, a non-governmental organization to combat corruption revealed, daily Birgün reported on July 10.
Transparency International's analysis showed that 73 percent of broadcast arrests issued to news broadcasters between 2017 and 2020 were addressed to Halk TV, Tele1, FOX and KRT TV, which also received 69 percent of RTÜK's monetary fines to news programming.
Transparency International Chair Oya Özarslan said that issuing around 70 percent of all fines to opposition media was a "clear threat to media that's critical of the government."
Halk TV emerged as the most popular recipient of monetary fines between 2017 and 2020, receiving 19 monetary fines overall.
TELE 1 was next with 13 monetary fines and Fox TV followed with 11.
However, Fox TV also received 21 monetary fines for its entertainment programming, including Turkish soap operas.
Overall, Fox TV was fined some 20,999,999 Turkish Liras (about $3 million) in the last three years.
Halk TV was fined some 594,000 Turkish Liras, TELE 1 some 302,000 liras and KRT TV some 74,000 liras.
Halk TV was the broadcaster that received the most broadcast interruptions in the news programming category with five arrests in the past four years.
Meanwhile, TELE 1 broadcasts were halted three times and Fox TV's was interrupted twice in the past four years.
RTÜK recently blacked out Halk TV and TELE 1's broadcasts for five days each, a first in the council's history.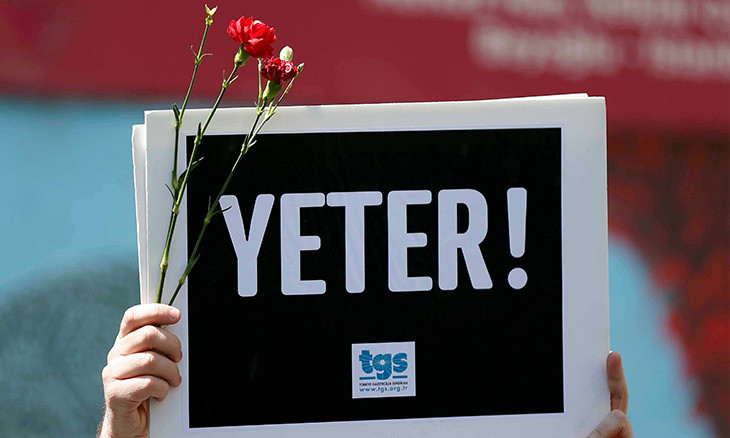 Turkey's media watchdog to blackout critical broadcasters Halk TV, TELE 1 for five days
The council's latest sanctions on the broadcasters brought both to the brink of losing their broadcasting license, as both have been issued one fewer than the needed number of fines to shut them down.
RTÜK member İlhan Taşçı had said that the blackout fines were a step in the government's plot to "quiet broadcasters that try to do exclusive and free reporting that's critical of the government."
The media watchdog as a political tool
Chair Özarslan said that the devastatingly skewed fines issued by RTÜK are a result of the institution's politicization.
"If institutions don't preserve their objectivity and become political, this is what'll happen," Özarslan said.
The Transparency International report also noted that "RTÜK became a tool of the executive branch's rule over the media through the fines it issues."
The report also said that it was obvious that media outlets that are critical of the government work under pressure from RTÜK.
"RTÜK is losing its institutional integrity by facilitating limitations on press freedom," the report said, adding that the council should restructure its fine criteria in a transparent and fair way that adheres to constitutional rights and freedoms.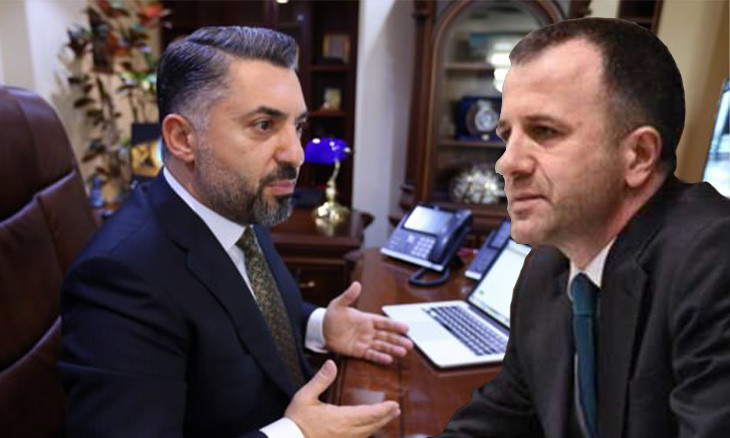 'AKP's attempts to manipulate news cycle no longer effective'