Diyarbakır residents hopeful that DEVA leader Babacan will get AKP votes
Vecdi Erbay writes: Nowadays opposition leaders come to Diyarbakır at every opportunity, and talk about the right to mother-tongue education, freedom, justice, and the appointed leaders. They pledge to solve these problems. Diyarbakır residents take this into consideration and then see how long they stand behind their words. Due to this cautious mentality, Babacan was not met with great enthusiasm in Diyarbakır.
Vecdi Erbay / DUVAR
Democracy and Progress Party (DEVA) chairman and former Deputy Prime Minister Ali Babacan went to visit the Sur district of Diyarbakır to meet with small businessmen on Gazi Avenue. Babacan's schedule was busy. He was met with a convoy in the morning hours. He attended a meeting with business people from the Diyarbakır Chamber of Trade and Commerce, and joined the provincial congress afterward. After meeting with the small businessmen, he was going to hold a meeting during dinner time.
Politicians meeting with small businessmen has always been interesting to me. In general, they pass through the city's busiest streets with their entourage, smiling as they go by. Some people come to explain their love for their business, others to talk about their troubles. Sometimes the bodyguards and the locals push each other. Journalists lean over each other in order to not miss the dialogue between the small businessmen and the politician.
I was thinking about this as I headed toward Gazi Avenue. The taxi driver noticed the congestion of the street and said "It looks like someone came again." When the president comes to the city, some roads are closed a day in advance in Diyarbakır. The taxi driver knew this, so when he said 'someone' he was probably referring to a cabinet minister.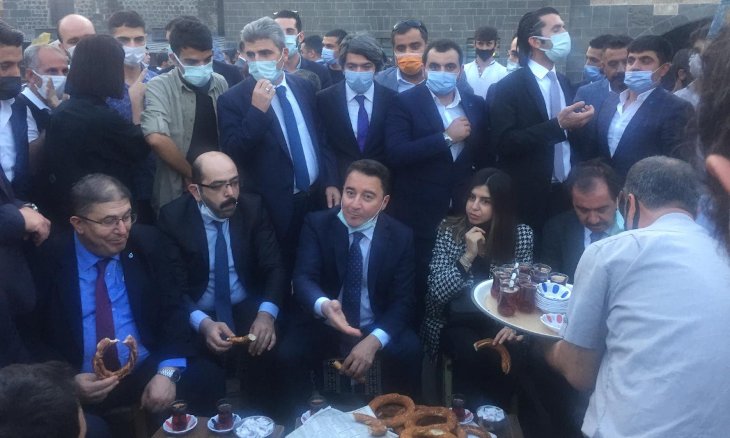 "Ali Babacan is in Diyarbakır," I told the driver. He thought that Babacan was coming on Sunday. "Was he coming today?" he asked, surprised that he had mixed the days up. I asked him what he thought about Babacan, and he mumbled something about how he doesn't have any idea, then adding "The economy was good when he was the minister."
Who knows how many politicians' speeches this taxi driver has seen in Diyarbakır. "All of the politicians that come here say 'my Kurdish brothers'. When they return to Ankara, they forget about their brothers, what we want, what we are eating and drinking, everything."
A wedding vehicle passes in front of us. On the back it says, "We're getting married, we're happy, and we are 240,000 TL in debt." Underneath it says "Bring us gold : )" The taxi driver tries to take a photo but the wedding vehicle was fast, and it quickly disappears.
The driver laughs at what is written on the car and at the groom as if he was in front him. "Is this the time to get married?" he asks. "I mean, this is the state that the country is in. If someone has 240,000 TL of debt, how can they be happy? The economy has collapsed, even Babacan cannot save us."
I walked from Dağkapı to Gazi Avenue. The Sur district office of the DEVA party is inside a passage on the street. In front of the passage, a group from the party was waiting for their chairman, holding banners and flags. Those passing by on the street looked at this small group and asked those waiting who was coming.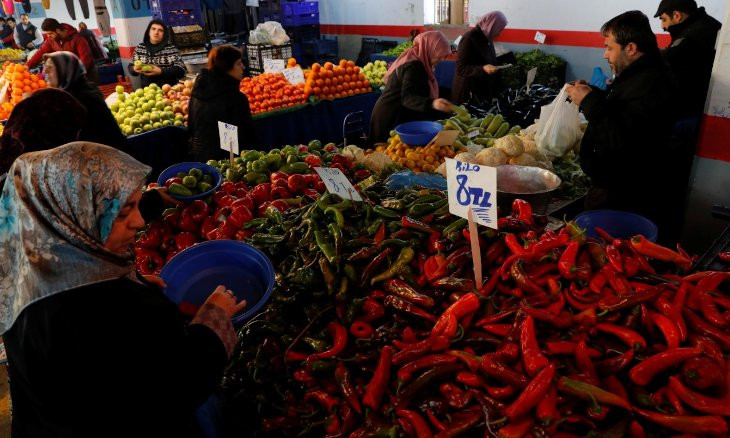 Turkey's former stats chief-turned-politician questions economic data
An elderly man asked me the same question. "Ali Babacan," I said. "During his tenure the economy was good," the man said. "Now there is a crisis. Can Babacan change the economy?" I asked. "Is there an economy left for the man to repair?" he replied.
I didn't know what to say and emptily glanced at the man who had his mask up to his eyes. I didn't know if he was going to continue to talk or if that was all he had to say.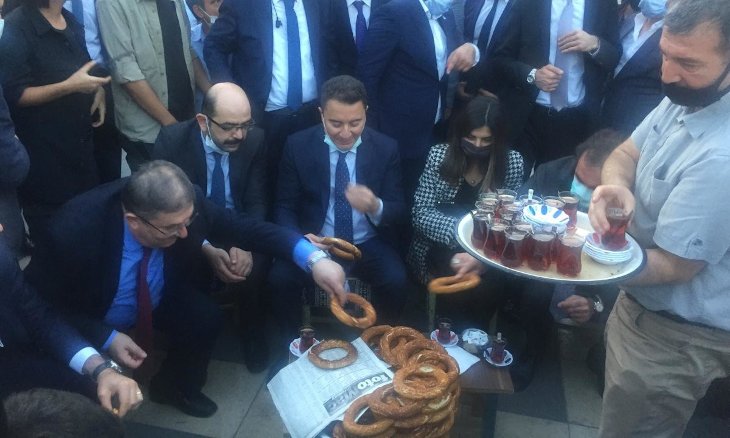 "Is that a lie?" the old man asked as if he had read what was going through my mind. But this time he kept talking without waiting for my response. "They didn't leave anything left for anyone in the country, whatever there was they ate it and finished it. Poor Ali Babacan. Even if he wins the election he will be left with nothing but debt. At this point there is no one that can fix the country or the economy." The old man wasn't just explaining this to me, a number of other elderly men had gathered around us. "We first became enemies with Syria, then with the rest of the world. There is only Qatar left. He will also go there and ask for money."
Since I had found a talkative Diyarbakır native, I asked him if he thought Babacan would get votes from the city. "He will, why wouldn't he?" the man replied. "But what about the [pro-Kurdish Peoples' Democratic Party] HDP?" I asked. "That's different. We will still vote for our party. He should go and take votes from the [ruling Justice and Development Party] AKP."
I don't know why, but as he said this the man took heavy steps toward the crowd in front of the district office. Maybe he had something to say to them.
I approached shoe repairmen and shoe shiners who set up shop at the edge of the Nebi Mosque. "They arrive like this, make a crowd, then they leave," said one of the repairmen. "Later, we are left to our own devices," he said laughing.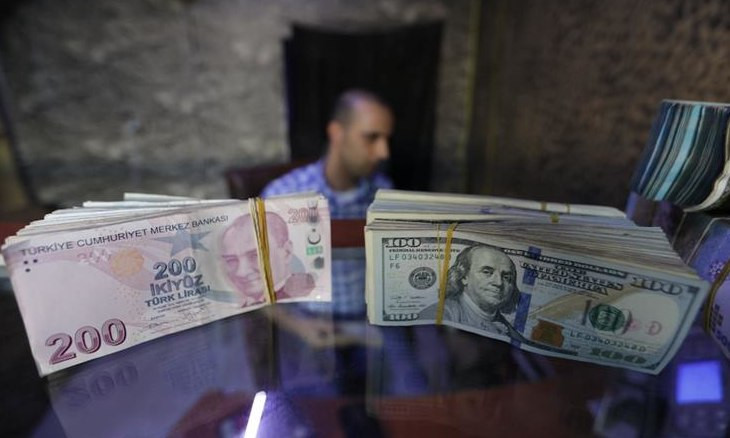 Turkey's official inflation numbers raise eyebrows
He was right. This man, for 30 years, summer and winter, has repaired and shined shoes. He has witnessed everyone that has come through and heard what they have pledged. At the end of the day, the crowd scatters, and Diyarbakır is left alone with its own troubles.
"Our neighborhoods have been destroyed, our parliamentarians and our mayor have been arrested. And what happened? Who came and said something to those who did this? He also will speak and then leave," he said. I asked him whether or not the DEVA Party would get votes from Diyarbakır. "Babacan and [former Prime Minister Ahmet] Davutoğlu will get votes. But nothing will happen to our votes [for the HDP]. They will take votes from the AKP."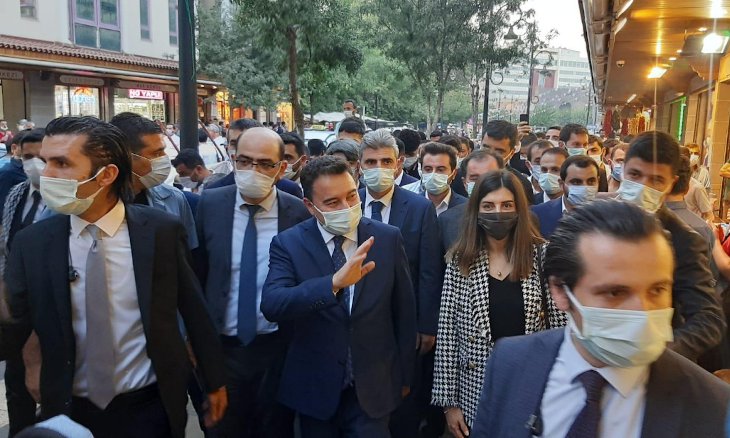 Though he was late, Babacan arrived at Gazi Avenue. There were just a few police and party members by his side. There wasn't the army of police that surrounds the crowds on the behalf of government ministers, parliamentarians, and appointed mayors.
Babacan continued toward the Ulu Mosque as he spoke with small businessmen and locals. A young Diyarbakır native called out to Babacan "God willing you won't be like the others," he said. Babacan heard this voice amid the crowd and turned and said "God willing."
"He heard you," I said to the young man. "He heard me but God willing he won't forget like the others, brother. They forget the promises they make before they even get on the plane."
Babacan sat down on the square near the Ulu Mosque and ate simit and drank tea. He spoke for a long time with the people around him. Nearby and tired, I drank a cup of tea before Babacan went into the mosque for the evening prayer. The elderly man was by my side. It seemed like he was bothered by the crowd. "They took the square from you," I said. He instantly objected. "This is ours," he said. "They came and they will go. This square and this country is ours," he said.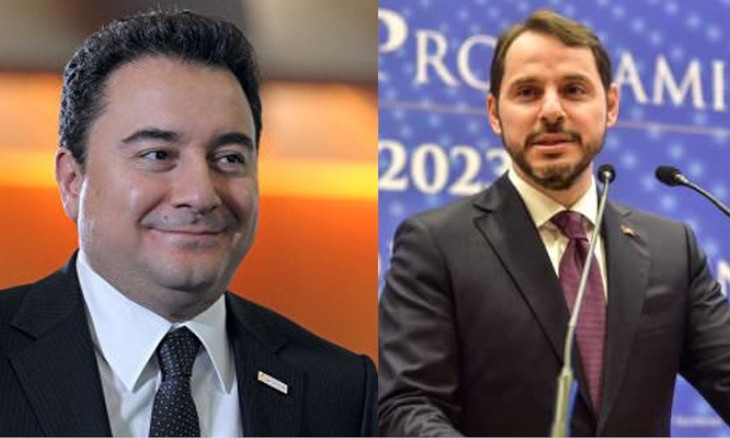 Economic program unveiled by gov't is a declaration of Turkey's impoverishment, says DEVA chair
One young man said that Ali Babacan was similar to jailed former HDP co-chair Selahattin Demirtaş. "They are both young you know, that's why I compared the two," he said. "How great would it be if the two came together and Demirtaş solved the political problems while Babacan solved the economic problems?"
In recent years, it has become fashionable for politicians to send messages to the Kurds while in Diyarbakır, because once upon a time the messages that were sent were met with a response. President Recep Tayyip Erdoğan years ago in Diyarbakır said "The Kurdish issue is my issue," and received a considerable vote share as a result.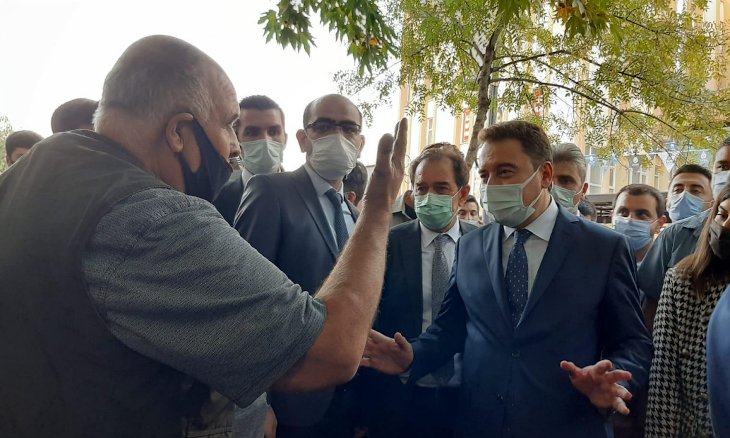 But in the last elections, due to the undelivered promises, the changing political stances, the unofficial state of emergency imposed in the region, the arrests, and the appointed politicians, the government has lost a serious segment of the vote.
During the second Istanbul mayoral election in 2019, the AKP candidate Binali Yıldırım came to Diyarbakır and called on people living in Istanbul to vote for him. Yıldırım wasn't able to get the result he desired but he tried his luck. That election was important in terms of demonstrating that Kurdish votes can impact election results.
Nowadays opposition leaders come to Diyarbakır at every opportunity, and talk about the right to mother-tongue education, freedom, justice, and the appointed leaders. They pledge to solve these problems. Diyarbakır residents take this into consideration and then see how long they stand behind their words. Let's wait and see, they say.
Due to this cautious mentality, Babacan was not met with great enthusiasm in Diyarbakır. On the other hand, one must accept that the party is very new and most importantly, it is clear where Diyarbakır's votes will go. Perhaps for this reason, it is being said behind the scenes that the DEVA Party seeks the AKP votes in Diyarbakır rather than the HDP votes.