Turkish mafia leader claims Erdoğan's 'parallel army' sent weapons to al-Nusra in Syria
Turkish mafia leader Sedat Peker has claimed that Turkey sent weapons to al-Nusra in Syria through SADAT, a paramilitary group formed by Erdoğan's former advisor that's often dubbed Erdoğan's parallel army. Peker, in his eighth video, painted a detailed picture of the alleged cooperation between Turkish officials and al-Nusra.
Neşe İdil / Duvar English
Turkish mafia leader Sedat Peker has claimed that Turkey sent weapons to al-Nusra in Syria in 2015 through SADAT, a shady paramilitary group formed by President Recep Tayyip Erdoğan's former advisor, as he continued making bombshell allegations in another YouTube video.
Peker, a pan-Turkist and Turanist organized crime boss who fled Turkey in early 2020 to avoid prosecution, has been releasing videos for the past month that include serious allegations, including murders, against current and former politicians in a bid to take revenge for the operations launched into his organization.
Although mostly infuriated due to being sidelined, Peker, an ally-turned-foe of the government, repeatedly says he releases the videos as a reaction against police officers raiding his house and pointing guns towards his wife and little daughters.
In his seventh video, Peker started to make claims that concern the international arena, accusing that former Prime Minister Binali Yıldırım's son Erkam Yıldırım and former police chief and minister Mehmet Ağar of being a part of an international drug trafficking scheme.
His videos have been viewed millions of times on YouTube.
The allegations turned even more grave in his eighth video released on May 30, in which Peker claimed that SADAT and high-level Turkish officials aided al-Nusra jihadists in Syria.
Peker said that his organization decided to send military equipment, including drones, to the Turkmen rebels in Syria's Bayırbucak region after National Intelligence Agency (MİT) trucks filled with weapons bound for Syrian jihadists were stopped by security forces near the border back in 2014.
Peker said that sending aid to the Turkmens would lift the society's spirits and that he talked to a ruling Justice and Development Party (AKP) deputy on the issue.
According to Peker, the deputy, whose name was kept hidden by the mafia leader, conveyed Peker's wishes to higher authorities and that he was granted permission to send trucks filled with said equipment in 2015.
"They said, 'Let's send additional trucks to Syria.' Our trucks were sent to Syria as aid trucks and we posed for pictures with them," he said.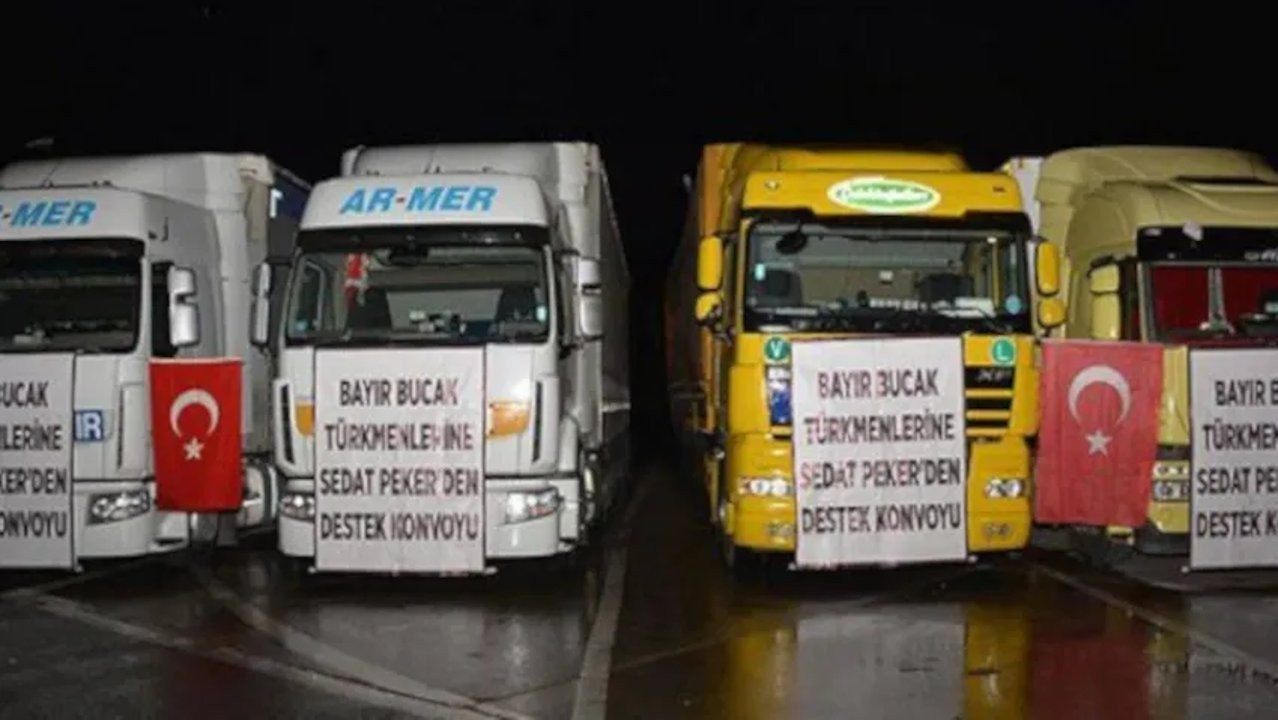 "However, there were other trucks sent to Syria under my name. We thought that they were sent to the Turkmen rebels in another region. We knew they were carrying weapons, we're not kids. That was appropriate," Peker said, before making his bombshell allegation.
According to Peker, the sending of the trucks wasn't organized by MİT or the Turkish Armed Forces (TSK), but by SADAT, which is often dubbed as Erdoğan's parallel army.
"A group within SADAT organized this," Peker said.
SADAT, officially the SADAT International Defense Consultancy, describes itself on its website as "the first and the only company in Turkey that internationally provides consultancy and military training services at the international defense and interior security sector."
It was founded by Adnan Tanrıverdi and has been a shady organization due to numerous reports on it training jihadists in Syria and Libya.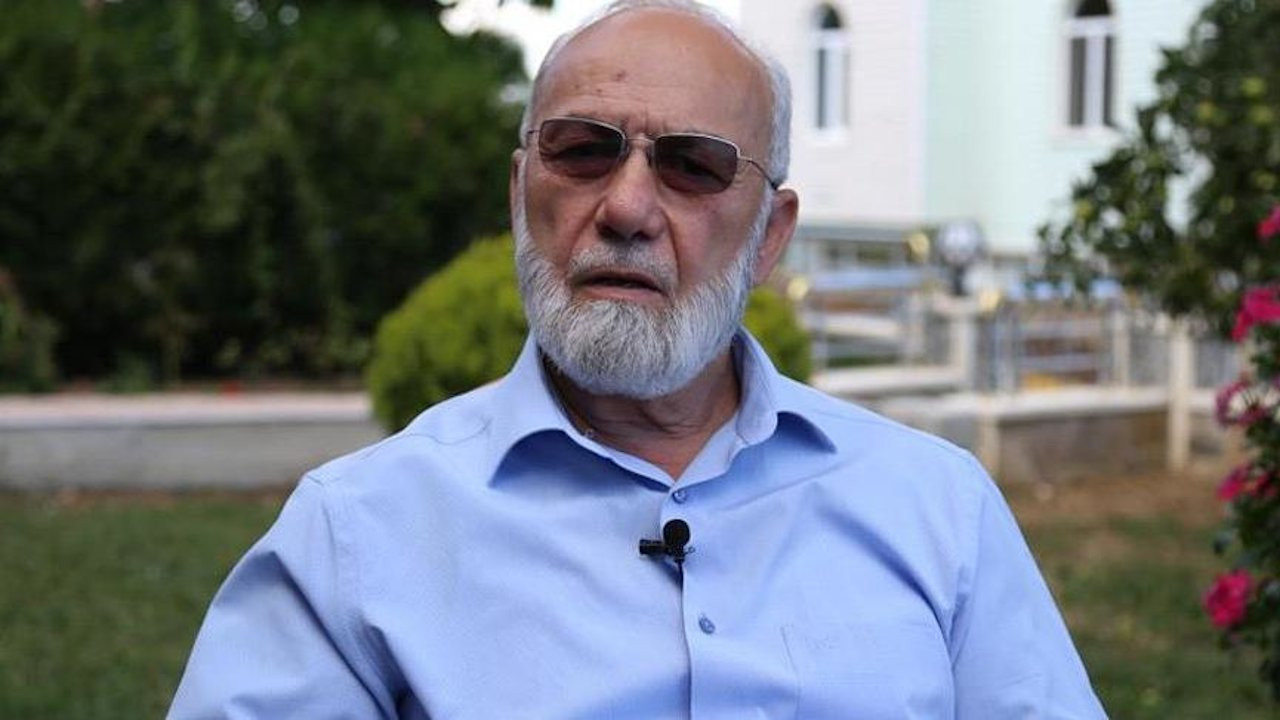 The group was also allegedly active in the thwarting of the July 15, 2016 failed coup attempt by taking up arms and fighting with putschists on the streets. Tanrıverdi was appointed as Erdoğan's advisor shortly after, but was forced to resign last year after saying that the Mahdi - a "redeemer" in Islam who is to descend on earth and rule on judgement day - will return.
Peker on May 30 noted that he started to send Mitsubishi jeeps in the following days, Peker said that he was alerted on the destination of the trucks after videos with jihadists speaking Arabic surfaced on social media.
"One of our Turkmen friends said that they are al-Nusra militants. Others have also told me that the trucks sent by SADAT are for al-Nusra. It happened under my name, but I didn't send them. SADAT did," Peker added.
Illegal oil trade
Peker then went on to make revelations on illegal trade with Syria, as he said, "Let's open the first box of Pandora."
The mafia leader said that one has to apply to Presidential Head of Administrative Affairs Metin Kıratlı to do trade with Syria.
"I'm not talking about deliveries consisting of several trucks. I'm talking about those worth billions of dollars, including crude oil, tea, sugar and second-hand cars," he said, adding that once Kıratlı grants permission, one has to get the approval of pro-government businessmen Murat Sancak and Ramazan Öztürk.
According to Peker, the next step is to get the approval of Abu Abdurrahman, a senior al-Nusra militant responsible for the jihadists' finances.
"The trade is currently carried out this way," Peker said, noting that he objected to aiding al-Nusra at the time because they were fighting with the Turkmens.
Turkey's alleged aid to the jihadists in Syria was a major controversy in 2015, with Russia saying in December 2015 that it had proof of Turkey purchasing oil from ISIS-controlled territory. The Russian Defense Minister at the time accused Erdoğan and his family of being involved in the illegal oil trade.
The MİT trucks case has also been a major scandal, since footage showed the trucks filled with weapons, but the government was quick to jail journalists Can Dündar and Erdem Gül from the daily Cumhuriyet for reporting it.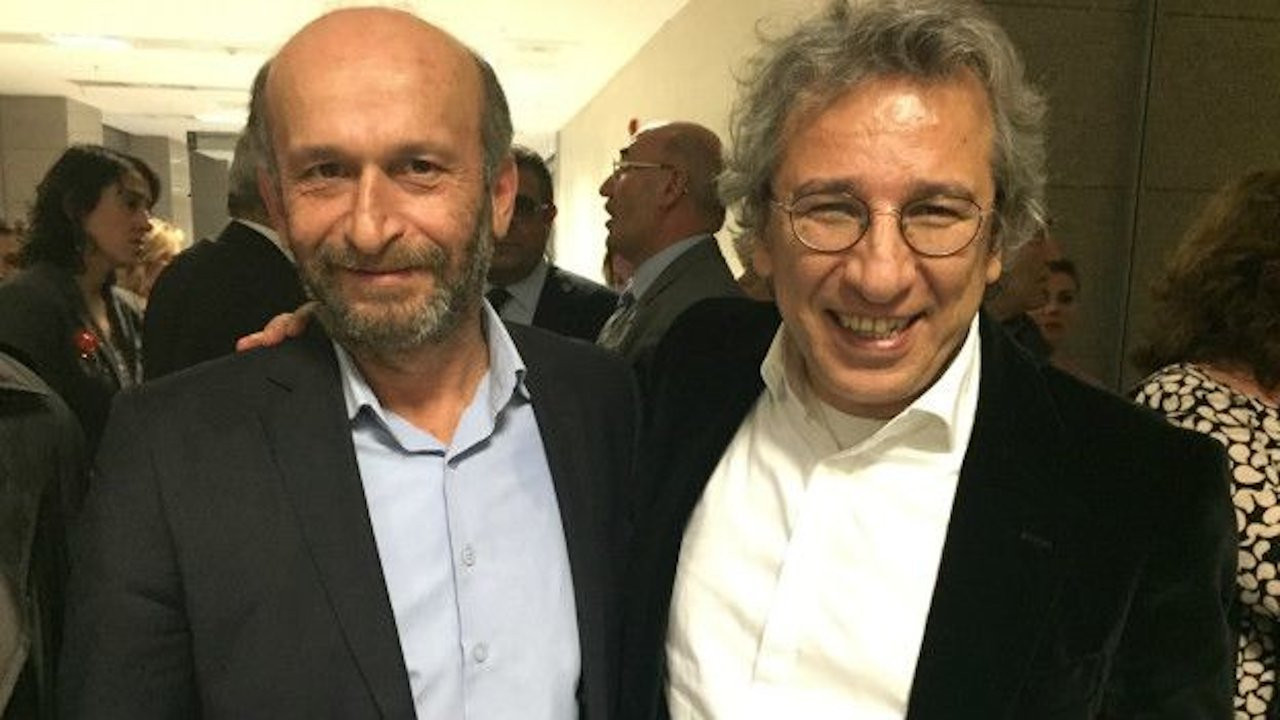 'Former Finance Minister stays at Sancak's home'
Separately, Peker claimed that former Treasury and Finance Minister Berat Albayrak has been staying at Sancak's home in Istanbul's Hadımköy.
Albayrak, who is President Erdoğan's son-in-law, has been out of the public eye ever since he resigned from his post in November of last year.
Sancak was quick to dismiss Peker's claims, saying that Albayrak doesn't need to hide and that he would be honored to have him over.
He also denied that he's involved in illegal trade with Syria.
2.o şahsın yine kendi hassasiyetiyle cvp veriyorum,Suriye de bir kibrit çöpü ticaretim olmadı,ve 2 kız çocuğumun boğazından öyle olmayan bir ticaretten bir damla su bile girmedi, ALLAH a çok şükür 🤲🏻🤲🏻🤲🏻🤲🏻🤲🏻

— Murat Sancak (@MuratSancakMt) May 30, 2021
SADAT denies allegations
SADAT, meanwhile, has denied that it sent weapons to al-Nusra, saying that Peker himself has actually confessed to committing a crime.
"Organized crime leader Sedat Peker confessed to arms smuggling in a video," SADAT said on May 30, while calling on the mafia boss to deliver the documents he has to a prosecutor's office to prove his claims.
1) Organize Suç Örgütü Liderinin İtirafları!

Organize Suç Örgütü Lideri Sedat Peker 30 Mayıs 2021 tarihinde sosyal medya hesabından yayınladığı bir videoda; "Suriye Türkmenlerine insani yardım götürme" maskesi altında "silah kaçaklığı" yaptığını itiraf etmiştir.

— SADAT Defense (@SADATcomTR) May 30, 2021
"Peker confesses to selling weapons to terrorist groups, but our company has no links to the weapons delivered to these terrorist groups by Peker," the paramilitary group added.