Kılıçdaroğlu's (un)changing character: He vows to build a better Turkey as he transformed CHP
Main opposition bloc Nation Alliance's presidential candidate Kemal Kılıçdaroğlu has transformed the old elitist and Kemalist-nationalist CHP into a more inclusive and embracing movement. Now, he promises to end the severe polarization, finish corruption and criminal gangs, and fix the economic mismanagement in Turkey.
Alperen Şen / Duvar English
As Turkey will hold parliamentary and presidential elections on May 14 in the centennial of the foundation of the republic, main opposition bloc Nation Alliance's presidential candidate and Republican People's Party (CHP) leader Kemal Kılıçdaroğlu has a significant chance to end President Recep Tayyip Erdoğan's two decades-long rule.
The 74-year-old leader has first transformed the CHP into a more inclusive party, and then received almost full support of the whole opposition in Turkey.
The transformation of the CHP
He entered into politics back in 2002 as a deputy from the CHP, in the same year the Justice and Development Party (AKP) became the government.
He became the CHP's parliamentary group deputy chair in 2007 upon then-CHP leader Deniz Baykal's request.
Between 2007 and 2010 until he became the new CHP leader, Kılıçdaroğlu had revealed several corruption links for senior AKP figures, which made some of them resign from their party or post.
For example, Kılıçdaroğlu accused then-AKP deputy chair and lawmaker Şaban Dişli of demanding one million dollars in exchange for changing the zoning status of a land in Istanbul's Silivri in 2008. Dişli resigned from his post in the party after Kılıçdaroğlu's remarks.
Similarly, then-AKP deputy chair Dengir Mir Mehmet Fırat resigned following Kılıçdaroğlu's corruption accusations and a live debate with Kılıçdaroğlu in 2008.
In a similar live debate in 2008, Kılıçdaroğlu accused then-AKP Ankara Mayor Melih Gökçek of excessive spending to distribute money to pro-government circles, increasing the former's popularity in Turkish politics.
In the 2009 local elections, he ran to become Istanbul Mayor against AKP's Kadir Topbaş. Despite receiving 36.8% of the votes against Topbaş's 44.7%, he increased his party's votes in Istanbul by more than 8% compared to the 2004 local elections.
After an alleged sex tape, former CHP chair Deniz Baykal had to resign from his post in 2010, which paved the way for Kılıçdarğolu to become the new main opposition leader.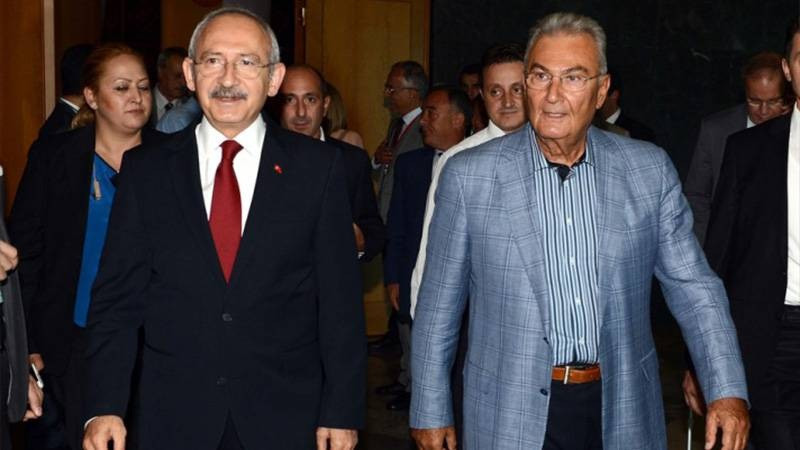 Under his leadership, the CHP, which was founded by Mustafa Kemal Atatürk in 1923, has undergone a massive transformation. Year by year, he eliminated the Kemalist-nationalist senior figures from the CHP in a move to make the party more inclusive.
He first eliminated then-CHP General Secretary Önder Sav in 2010 from the governing body, who was considered as one of the most powerful figures within the party. Sav actually supported Kılıçdaroğlu for the party leadership after Baykal's resignation.
Sav and other figures like him represented what conservatives and Erdoğan called the "CHP mentality," who were considered as the hardline Kemalist-nationalists, as elitists, as arrogant and distant towards the religion and conservatives.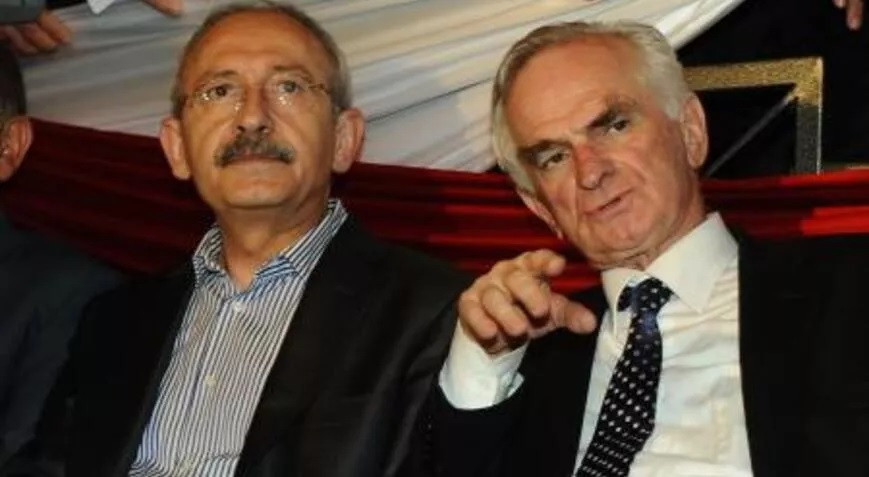 In the eyes of conservatives, this mentality had coincided with the old military elites, who eliminated Islamist Necmettin Erbakan's government in 1997, as part of deeply-rooted center-periphery cleavage.
Now dubbed the "postmodern coup," the military leadership issued a memorandum against the government of Prime Minister Necmettin Erbakan on Feb. 28, 1997.
Erbakan was handed a list of 18 demands by the military, almost all of which pertain directly to issues involving religion. Under intense pressure, Erbakan signed his acceptance of 18 directives and resigned on June 30, 1997, a year after having taken the oath of office.
On Jan. 16, 1998, Erbakan's Welfare Party ("Refah Partisi") was closed by the Constitutional Court on the grounds of violating the principle of secularism.
Erbakan, who died of heart failure aged 85 in 2011, pioneered Islamist politics in Turkey and paved the way for the subsequent success of Erdoğan's AKP.
In line with this, the issue of the headscarf ban held an important place in public and political debates in Turkey in the 1990s and early 2000s.
The AKP lifted the headscarf ban for students in universities in 2010 and for public employees in 2013.
Those former CHP figures did little to change the image of themselves and the party.
After Sav was eliminated from the governing body, he argued that "The enemies inside and outside could not weaken the CHP, nor will Kılıçdaroğlu, who became the Chair a short time ago. Let him say as much as new (party) he likes. This CHP is the CHP founded by Mustafa Kemal (Atatürk)."
However, Kılıçdaroğlu was determined to create the "new CHP" because it was impossible to be the government if the party stayed the same. The CHP received 20.87% of the votes in the 2007 elections under the leadership of Baykal, whereas it increased its vote share to 25.98% in Kılıçdaroğlu's first major test in 2011.
A similar breakaway happened in 2014 after the presidential election.
Kılıçdaroğlu was aware that the opposition had to unite to beat Erdoğan and his AKP, which were receiving almost half of the votes.
The CHP and then-opposition Nationalist Movement Party (MHP) nominated a joint candidate, Ekmeleddin İhsanoğlu, for the 2014 presidential election in which the President was elected through popular vote for the first time.
A quite unpopular figure, İhsanoğlu was a scholar and historian of Islam, Ottoman Empire and science. His candidacy devastated former hardline CHP figures.
Some of them, including then-CHP group deputy chair Emine Ülker Tarhan did not contribute to İhsanoğlu's election campaign and resigned from the party together with six figures after Erdoğan victory.
"They do not work (for the elections) but they criticize. It is necessary to save the CHP from this old disease. I am determined to do this. I made a mistake bringing these friends to the party," Kılıçdaroğlu said after Tarhan and her friends called on him to resign.
Tarhan then founded the Anatolian Party which was closed only one year later.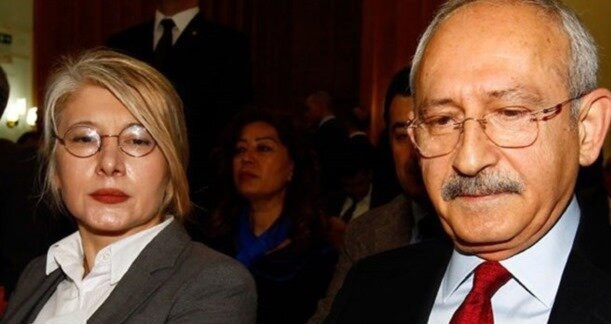 However, during his main opposition leadership up to recently, Kılıçdaroğlu was mostly criticized for being ineffective and not setting an agenda challenging Erdoğan and his AKP.
One of his major faults was considered as paving the way for the constitutional amendment that enabled lifting immunity of parliamentary deputies. At the time, Kılıçdaroğlu said they will say "Yes" to the amendment "even though it is unconstitutional."
This amendment led to the imprisonment of pro-Kurdish Peoples' Democratic Party (HDP) then-co-chair Selahattin Demirtaş among other deputies.
Moreover, the parliament stripped CHP MP Enis Berberoğlu of his parliamentary status after this regulation. He was initially sentenced to 25 years in prison on spying charges in 2017 after being accused of giving an opposition newspaper video purporting to show Turkey's intelligence agency trucking weapons into Syria.
Upon these developments, Kılıçdaroğlu in June 2017 started "Justice March," walking 420 kilometers in 25 days from the capital Ankara to Istanbul.
The march was one of the first developments that Kılıçdaroğlu started to change his "ineffective politician" image.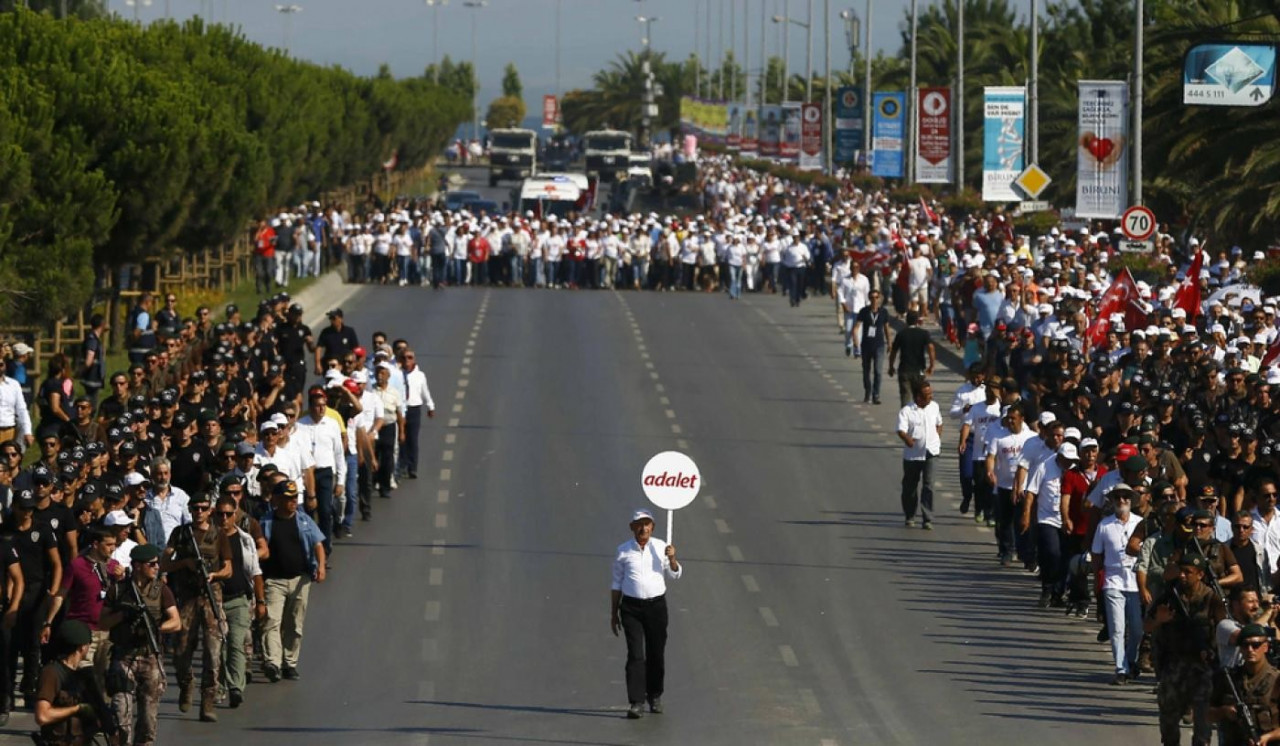 Only the March was not enough to completely change his image. The party was also regarded as "ineffective" for most of the time due to only applying to the Constitutional Court to challenge AKP's laws and Erdoğan's decrees.
However, it is not easy to be the main opposition party under an authoritarian regime with the ruling party using all the resources of the state.
Born in 1948 in Dersim's Nazımiye district, Kılıçdaroğlu actually spent 27.5 years of his life working for the state. He was the head of the Social Insurance Institution (SSK) for six years in the 1990's.
In his speeches, Erdoğan has always wrongly accused Kılıçdaroğlu of bankrupting the SSK, fueling the latter's negative image.
The Nation Alliance
Coming to the 2018 parliamentary and presidential elections, the first election under the presidential regime, Kılıçdaroğlu's CHP formed an electoral alliance with the newly formed nationalist Good (İYİ) Party, Islamist Felicity Party, and Democrat Party.
Before the elections, 15 lawmakers from the CHP resigned from the party and joined the İYİ Party in a move to enable them to run in the elections.
Despite not being successful to change the AKP government in the elections, the alliance did not dissolve. With the same alliance and support of the Kurds, CHP mayors Ekrem İmamoğlu and Mansur Yavaş were able to win against AKP candidates in Istanbul and Ankara respectively in the 2019 local elections, ending the 25-year-long rule in the two biggest cities of Turkey.
The formula was clear but difficult just as much to win against Erdoğan's two decades-long rule. İmamoğlu and Yavaş's victory changed the image of "the opposition is not winner."
Road to 2023 and his election campaign
In 2022, the alliance expanded with two AKP-breakaway parties: Future Party under the leadership of Ahmet Davutoğlu, who served as the prime minister between 2014 and 2016 from the AKP; Democracy and Progress (DEVA) Party under the leadership of Ali Babacan, who presided over Turkey's economy from 2009 to 2015 as a senior executive from the ruling AKP.
Some opposition figures criticised their existence in the alliance, arguing they contributed to the AKP's authoritarianism even by not publicly objecting to some controversial policies. However, their existence was needed to convince AKP voters.
The Nation Alliance leaders have officially met for 15 times since February 2022, under Kılıçdaroğlu's leadership, and prepared a constitution draft, offering strengthened parliamentary system instead of today's hyper-presidential regime.
He has actually achieved something unique in the history of Turkish politics, that is to unite different ideological parties under an alliance.
During this time, Kılıçdaroğlu adopted a new rhetoric, asking "blessings" of those who suffered from the old mentality that the CHP once had.
To break the ice between the conservatives and the CHP, his party submitted a draft law to guarantee the right to wear headscarf for women.
In a tweet during this election campaign, Kılıçdaroğlu criticized the government over belittling his "expensive onion" remarks and said "They insult those who say onion. In the past, these (insults) were made by those from us. The poor were mocked by saying 'pasta taker, coal taker'. Fortunately, we managed to get them away from us. It was very difficult, but we succeeded. The (AKP) got very rich though. Now they make fun of the poor. Onions, cheese, and oil are funny things to them. Thank God we have changed," referring to the transformation of the CHP.
Çok zor oldu ama başardık, vallahi de billahi de. Biz halkçı olma mücadelesi verdik ve kazandık. Saraylılar ise zenginleşti. Çok zenginleşti. Artık fakirle fukarayla alay ediyorlar. Soğan, peynir, yağ onlar için komik şeyler. Allah'ımıza şükürler olsun ki, biz değiştik.

— Kemal Kılıçdaroğlu (@kilicdarogluk) April 25, 2023
Due to his "ineffective" image, and maybe his Alevi identity, Erdoğan had always wanted to run against Kılıçdaroğlu in this election. On several occassions before the latter announced candidacy, Erdoğan and his ally Devlet Bahçeli called on him to announce it.
During this election campaign, Kılıçdaroğlu adopted a hopeful, confident and positive rhetoric with several references to the coming of the spring and the promises.
During the rallies and programs, he barely spoke of Erdoğan but rather focused on what he would achieve should he assume power. Most of the time, Erdoğan replied to Kılıçdaroğlu and accused him of "for dividing the country," or "getting the support of the PKK," or being "pro-LGBT."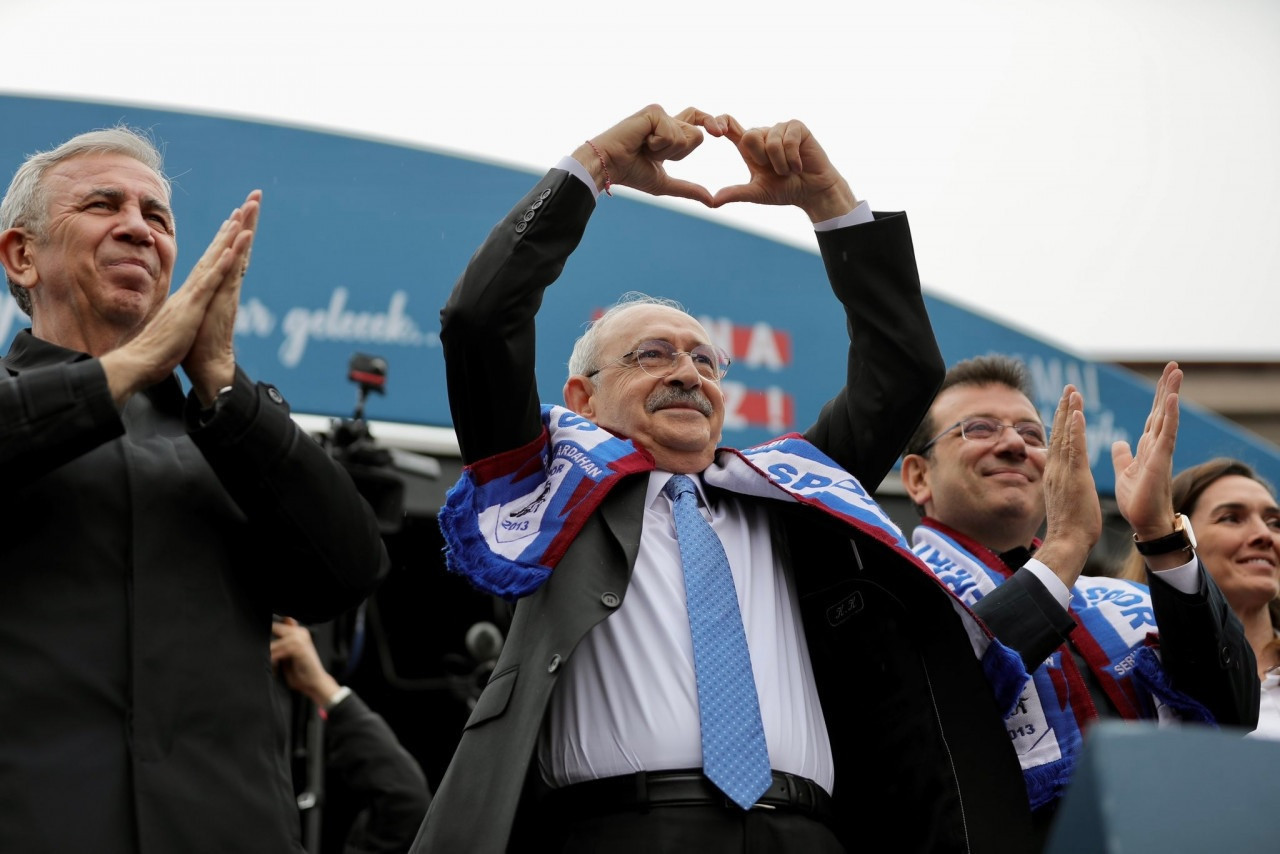 He has adopted the slogans of "Spring will come again," "I promise as Mr. Kemal," "Everything will be very beautiful," "Come on Turkey!" Him making the heart sign by his hands has become a simple, clear and meaningful symbol of his campaign.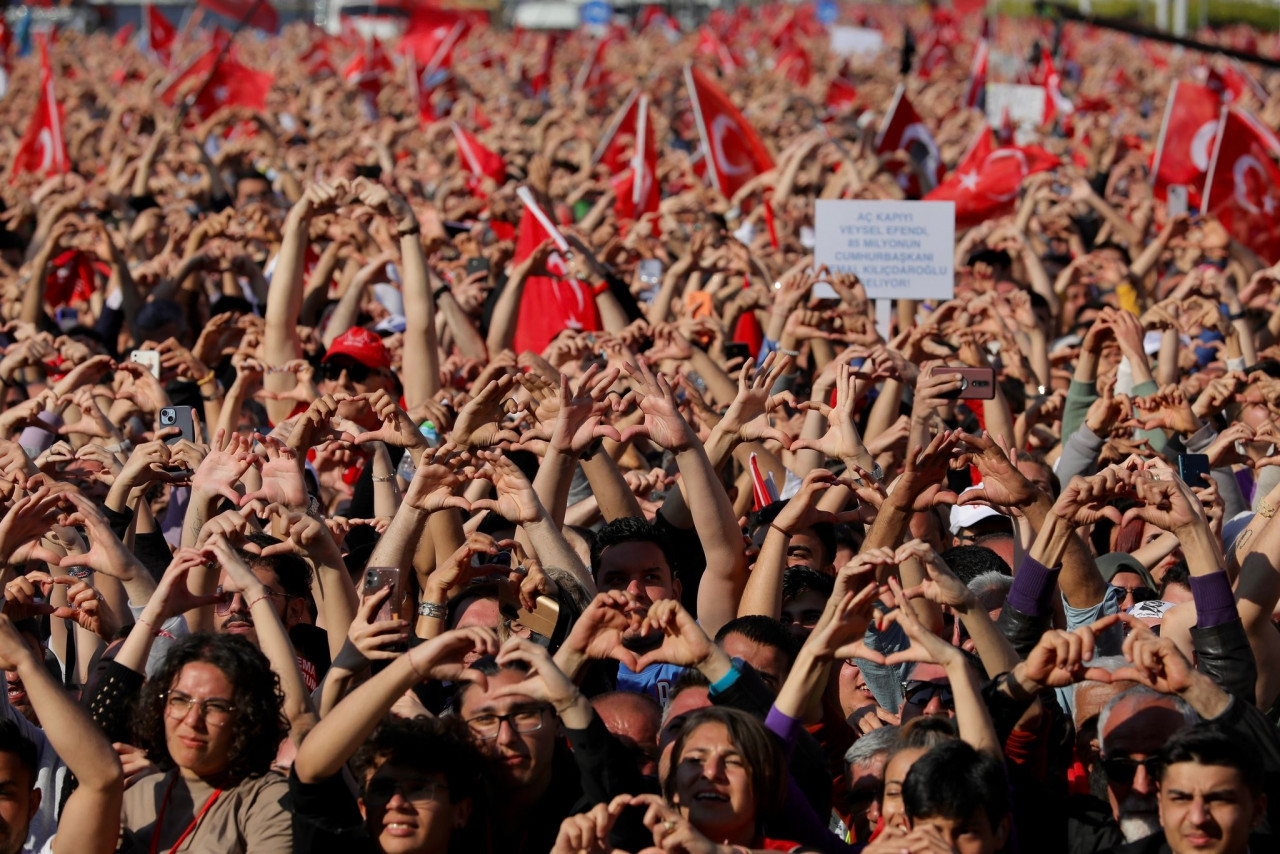 He has always said that he will fight corruption from the very beginning of his political life, but now he is confident and determined. He has promised that he will bring "every penny" that the government poured into the "gang of five," the five construction companies close to President Erdoğan and dominating the private-public partnership (PPP) projects.
He has always said he stands by the minority and oppressed groups, but now he has the full support of them. During the second speech after his candidacy was announced, Kılıçdaroğlu mentioned some symbolic and victimized names and said "I'm not the candidate, the candidate is all of us. I was a guest of İbrahim, whose electricity was cut off in Ankara. Mr. Ibrahim is the candidate. I visited the family of Rıdvan, a mine worker who lost his life in the Bartın mining disaster. Emrullah, son of Rıdvan, is the candidate. I hugged Emine Şenyaşar. Emine is the candidate."
During this campaign, he set the agenda most of the time. Erdoğan had to even "copy" Kılıçdaroğlu's promises.
Kılıçdaroğlu posted daily videos on Twitter and TikTok, sometimes from his kitchen, addressing different social groups from young people to Kurds, from civil servants to housewives and offered solutions to their problems. He also explained his policies for economic development in Turkey in a video series titled "Mr. Kemal's Board."
These videos increased and reinforced support for him.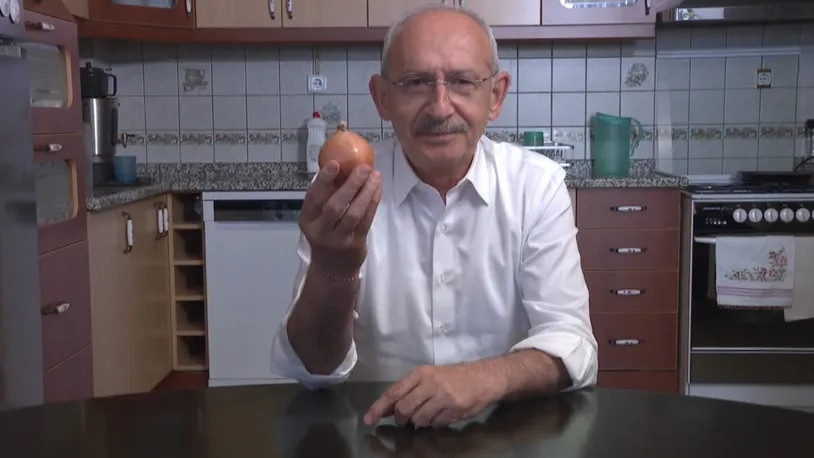 Spending energy and effort on his promises rather than directly confronting Erdoğan, Kılıçdaroğlu even said beating Erdoğan in the election is the easiest part but their main focus is on restoring the country,
"Are we uniting against Tayyip Erdoğan? Are we going to spend so much effort on such a small goal? Our democracy, economy, justice system and freedoms are under heavy Erdoğan threat. However, the legacy I will leave to this country at my age should not be that small. We will send Erdoğan. This is the easiest of our goals, but our main goal is much bigger. We will create the conditions that will build a competitive Turkey," Kılıçdaroğlu said in one of those videos.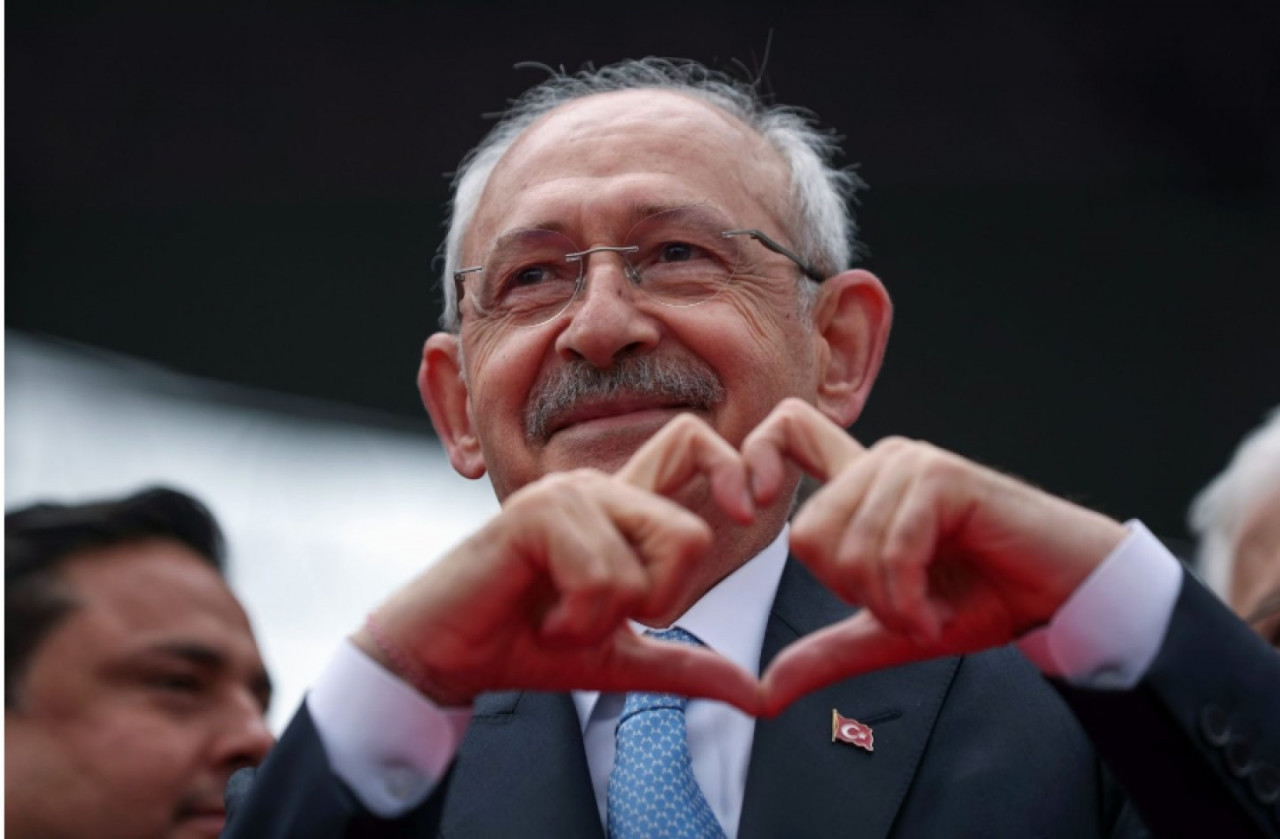 Before the announcement of his candidacy, there were still concerns about Kılıçdaroğlu. Some thought that Erdoğan's election rhetoric might prevail against the former.
He has never allowed it to happen so far. With his Alevi declaration, for example, Kılıçdaroğlu prevented Erdoğan's possible exploitation of the issue. In a historic speech, Kılıçdaroğlu talked about his Alevi identity, something Alevis in Turkey hesitate to openly say due to fear of discrimination.
Kılıçdaroğlu has never said that he might lose the election, but always said he would end up in the office from the very beginning. Erdoğan, on the other hand, has talked about a possible losing scenario and warned his supporters: "Let's not have an accident (on the election day)." Erdoğan has gotten into a defensive position during this campaign in a move to stop his deteriorating support.
Kılıçdaroğlu even warned Russia with a very strict language and said "Dear Russian friends, you are behind the montages, plots, Deep Fake contents, tapes that came out in this country yesterday. If you want our friendship after May 15 (in the aftermath of the elections), take your hands from Turk's state. We still stand by cooperation and friendship."
This was not the usual Kılıçdaroğlu rhetoric during his main opposition leadership. Even when he used such language, it did not set the agenda.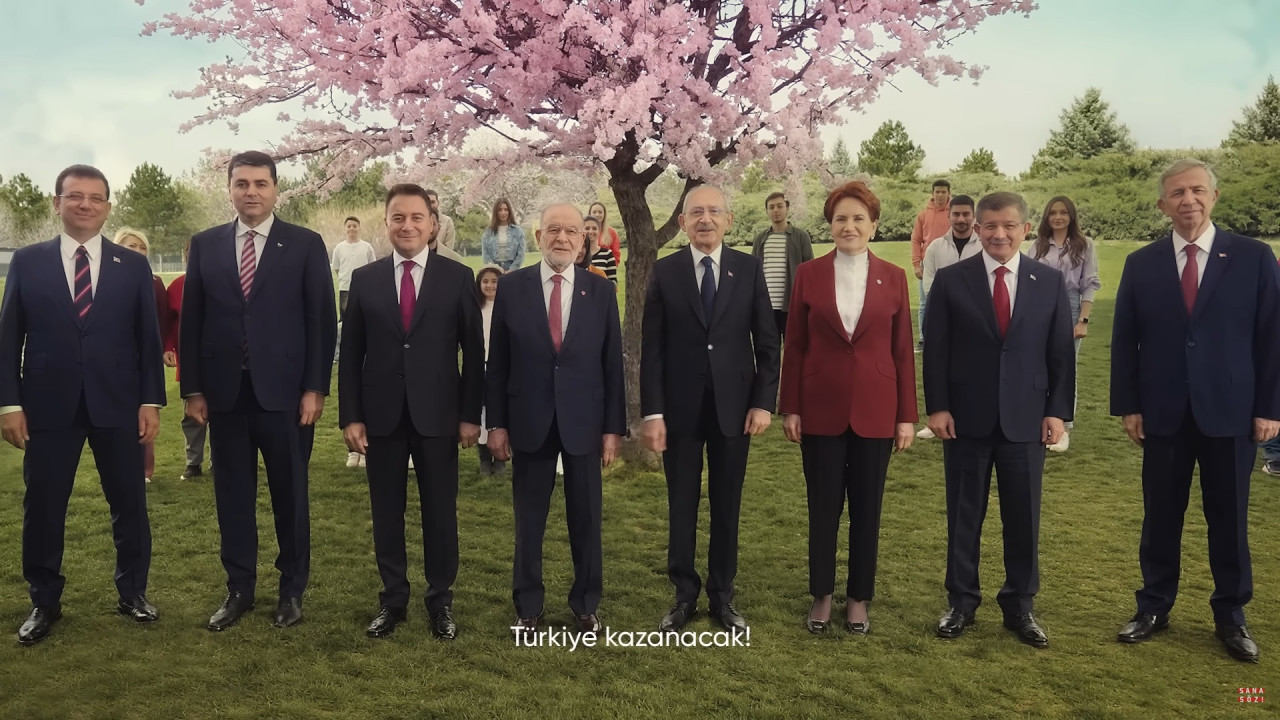 Kılıçdaroğlu, now, has the support of Kurds, socialists, liberals, conservatives, nationalists, Islamists, social democrats; whereas Erdoğan locked himself in a far-right coalition.
Young people call him "Grandpa," Kurds call him "Piro" (Alevi Elder)." Before his candidacy, some doubted that he would receive this much unity and support.
As he has changed the CHP and the opposition, he has come out of his shell, challenging Erdoğan's polarized rhetoric with a completely opposite image. He has united the opposition to overcome identity politics.
During this election campaign, Kılıçdaroğlu has proved that he is ready to be the President of Turkey.